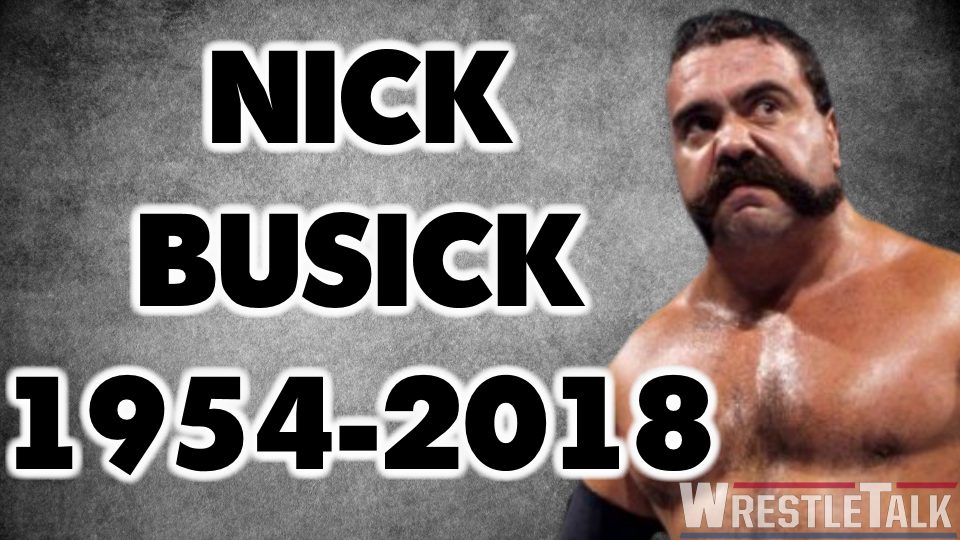 It's always a sad occasion in wrestling when a respected name dies and, sadly, this is one of those occasions.
Nick Busick, known professionally as 'Big Bully Busick', sadly passed away on May 8 at the age of 63.
Busick appeared first for the WWE (when it was known as the WWWF) in 1978, but would return to the company in 1989 after creating the 'Big Bully' gimmick; a stereotypical 1920s bully, complete with bowler hat, mutton chops, and a large cigar.
Busick's most notable feud in WWF was against everyone's favorite jobber, The Brooklyn Brawler, over who the "real bully" of WWF was. Busick won the final match of their feud, after interference from his manager, Harvey Wippleman.
Busick also had matches against the likes of Sid Justice (also known as 'Sycho Sid' or just 'Sid'), The British Bulldog and Bret 'The Hitman' Hart, before leaving the company in 1991.
Following his retirement from wrestling, Busick worked as a bodyguard in Atlanta, Georgia, alongside fellow former WWF star Bill Eadie – better known as Ax, one half of Demolition. He also worked in law enforcement, promoted MMA events in the state of Ohio and owned the 'Big Bully' sports nutrition bar company.
Busick was undergoing hospice care in West Virginia for various forms of cancer when he passed away. He is survived by his wife and children, one of whom followed his father's footsteps into the world of combat sports by becoming a Mixed Martial Artist.
Though never a main event talent or a big name, 'Big Bully' Busick was still an iconic wrestling character in his own right. Having never received any formal in-ring training, Busick did extremely well to achieve the success he achieved and will be fondly remembered by his fans for the wonderful memories he helped create.
Do you have any memories of "Big Bully" Busick? Let us know in the comments below or on Twitter here.