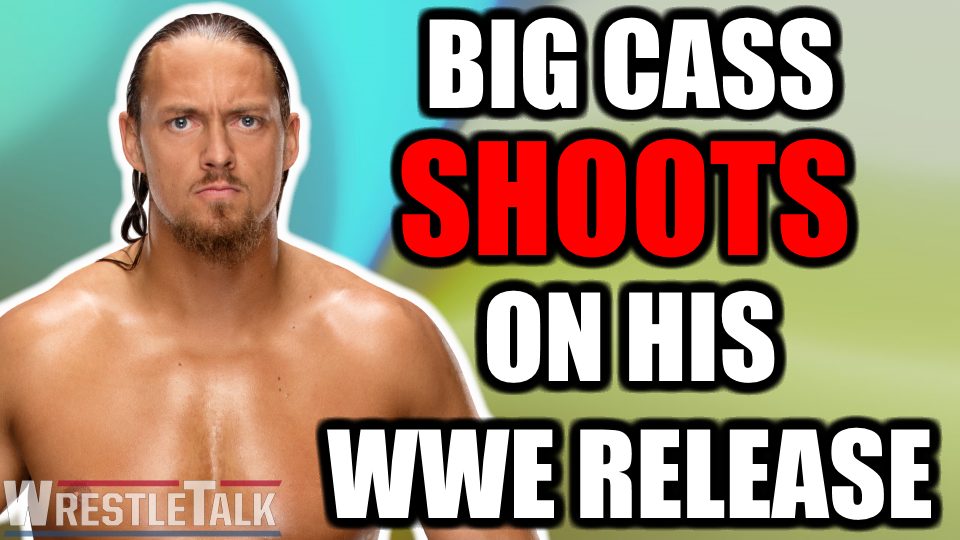 On June 19, 2018 Big Cass was released by WWE. It came out shortly later that WWE took the decision to release the TALLEST MAN OF ALL TIME EVER due to him being a massive pain backstage, and getting on the bad side of a lot of important people.
It didn't take too long for Cass to find his feet again, though. Unlike his former tag team partner Enzo Amore, the seven-footer (allegedly) decided against trying to be a rapper, and is instead booked for a Big Time Wrestling show on September 21, firstly under the name Big Cazz, which has since been changed to Big C. Why is he so creative?
Sorry for making you sit through that again.
On a recent edition of WWE Hall of Famer Booker T's Heated Conversations podcast, the former NXT Tag Team of the Year for 2015 winner broke his silence regarding his termination:
"If I'm going to be honest with you, I made a lot of mistakes. I made a lot of mistakes in a very short period of time. I did some things that I shouldn't have done. I guess the company couldn't rely on me and couldn't trust me. Look, I'll just be honest with you, in my opinion, they made the right decision for them.

"It was the right decision to get rid of me at that point in time – not to say I won't be back – but at that point in time they definitely made the right decision for them. To be honest with you, looking at it they made the right decision for me. Everyone makes mistakes, but when you make that many mistakes in that short of a period of time then you lose people's trust and you're not reliable anymore."
When asked if, if he were Vince's shoes, would he have done the same, Cass responded:
"Yeah, I would have.

"I definitely would have fired myself. If I was in Vince McMahon's position, I would have fired myself for sure, one-hundred percent."
Related Content
What do you make of Cass' comments? Do you think WWE was right to release him? Let us know in the comments below, on Twitter or on Discord!