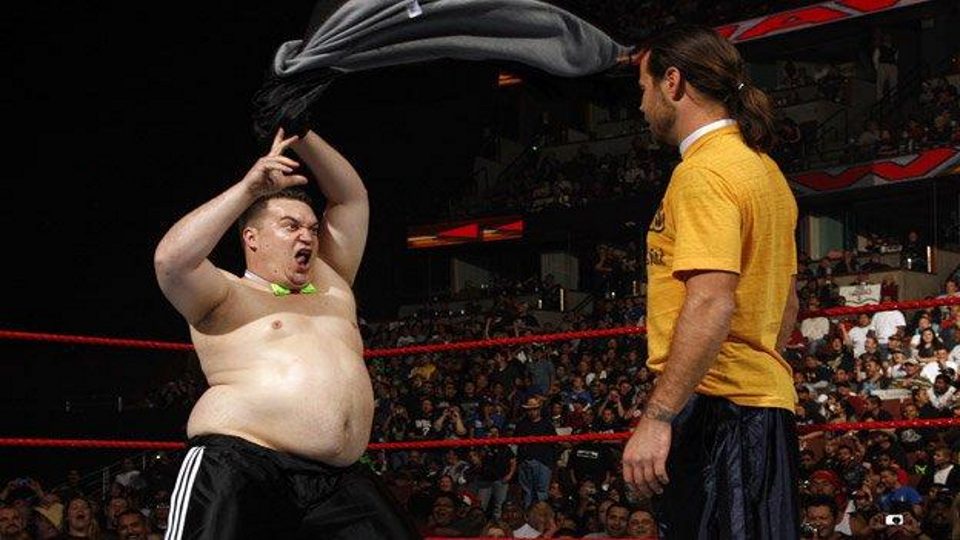 It was reported a few weeks ago that WWE had rehired Chris DeJoseph to a position on the creative team. For those who aren't aware, DeJoseph appeared as an occasion on-screen character as Big Dick Johnson.
DeJoseph left WWE in 2010 after six years as a member of the creative team. He would then go on to work for both Lucha Underground and MLW.
PWInsider, the site that originally reported that DeJoseph had been rehired, is now reporting that he made his return to WWE creative at TLC over the weekend.
There is no word on what segment(s) DeJoseph was responsible for, so make sure you stay tuned to WrestleTalk.com for any potential new information on the matter.
There is also no word on what brand DeJoseph will be working for now that he is back with WWE. However, with a career in reality TV, you have to expect that he could find himself working on the more reality-based Raw angles.