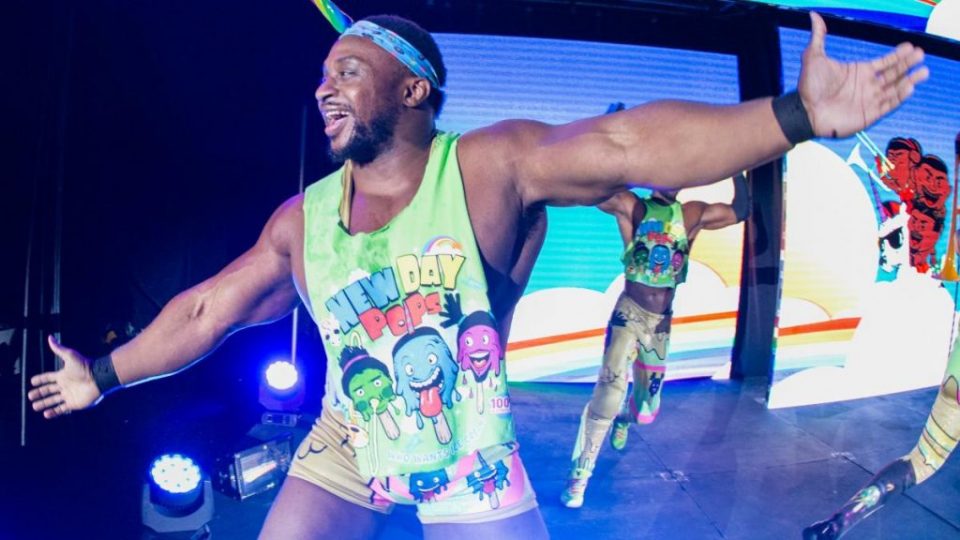 Big E is in the midst of potentially the biggest push of his career. We will have to see how things pan out for him but for now, it appears his stock is on the rise.
His success with the New Day is not lost on him, however. In a recent interview on Late Nights with Cardigan and Karen, Big E discussed being ready for his push but not wanting to trade his success with the New Day for anything. Here is the quote, courtesy of Fightful:
"A lot of people act like this is new, but I've been doing the singles thing. Sure, it's been a minute, but (I'm) your second-ever NXT Champion and let's not forget about being Intercontinental Champion. So, I'm not new to this. I'm looking forward to it, it's exciting times. I feel like I've been ready for this for quite some time, but we've had so much success as a trio and I wouldn't trade that for the world.

For us, we were always supposed to be a faction, but we ended up as a tag team for five years before we had the incredible run last year, but this is always what we wanted it to be — we can pair up as a tag team and one guy does a singles stuff or we all do singles stuff, this is what we designed it to be. I'm excited about it, but it's been all good so far. No real hiccups, nothing that I can't control. It's been good to see all the love from people. I want love that comes from your gut, I want that soul love!"
Big E was able to defeat Sheamus at Payback, but was attacked prior to the four-way match on SmackDown last week. When he returns, he could be in for a huge push.
What do you think of this new singles run for Big E? Let us know on Twitter!