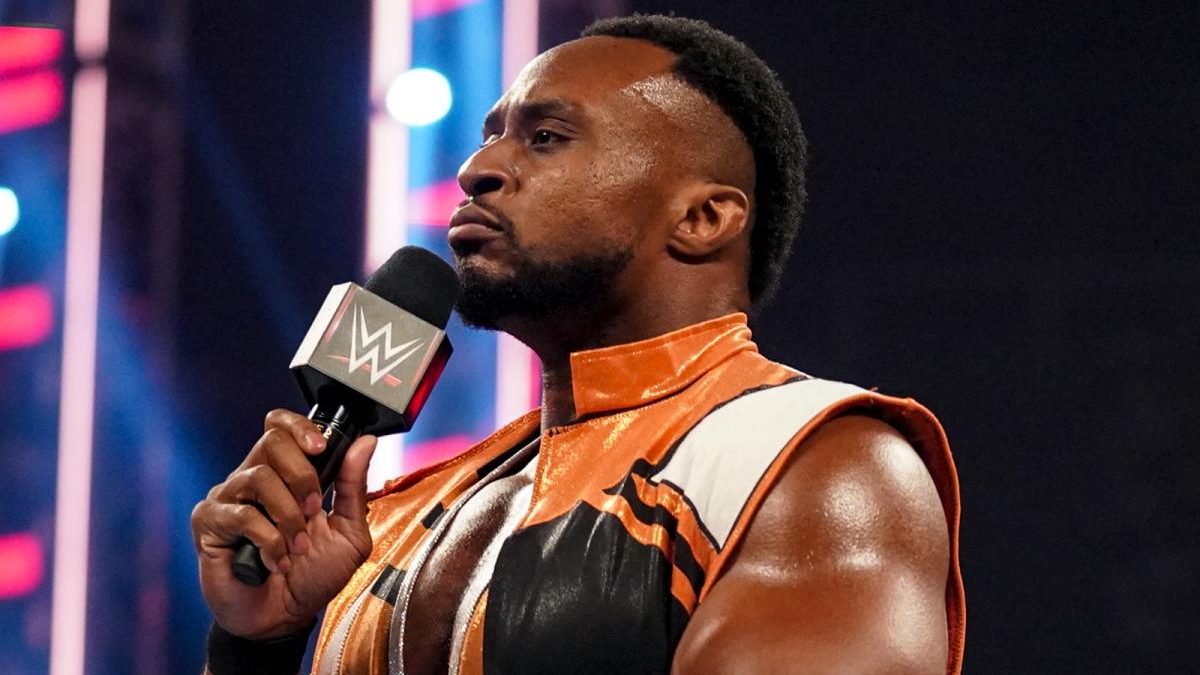 WWE Champion Big E has, quite famously now, dreamed of a big meaty dream match, where he and Bill Goldberg will slap meat in the ring, regardless of how many stars it would receive.
However, it appears that Goldberg is not the only WWE Champion on E's radar, as he was asked during his appearance on Barstool's Rasslin' podcast who he wishes to face at WrestleMania 38 next year in Dallas at AT&T Stadium.
Big E named his top dream opponents, saying:
"Edge. I know he is a babyface too, but he's been on such an incredible run, and the stuff he did with Rollins, that whole trilogy is so good. Their match at Crown Jewel was incredible as well. Instant classic.

"Then, my real number one as I have said 1000 times — but Goldberg is something very cool. I'm not saying we would have the greatest match of all time, but 10 minutes. Give me two minutes. I'll be a one-minute man for that match. The opportunity to wrestle — this man was my childhood hero. I met him over 20 years ago, at a signing. I still have the 8×10 up in my house in the closet that he gave to me that he signed for me years ago. So I know there's something very full circle about — the fact that it's even possible is dope. So I would love to have one. Give me 90 seconds of a match."
Big E continued on, saying that he would rather focus on Roman Reigns and the multiple feuds he finds himself in right now before worrying about WrestleMania. He said:
"I try to just worry about what's in front of me right now. But, you know, at one point, I looked around, I was like, 'Man, I think I'm involved in six different feuds.' Whether it's Roman, Kevin Owens, there's Seth Rollins, for some reason, Otis decided to stare me in the eye a week ago or so. So there's a lot on the plate right now. I would love just for WrestleMania, it would be great to have a fresh, incredible matchup, like, whether it's Goldberg, whether it's Edge, something like that. I think it would be really dope. But yeah, That's in Dallas. That's a few months from now and we're excited about that. We just did the on-sale for tickets in Dallas at AT&T Stadium, but right now, just kind of the focus is Roman."
Big E is set to collide with Universal Champion Roman Reigns in a Champion vs Champion match at Survivor Series tomorrow night (November 21).
transcription via Fightful
To make sure you stay updated with all the latest wrestling news, add WrestleTalk.com to your Google Discover feed and follow us on Twitter!