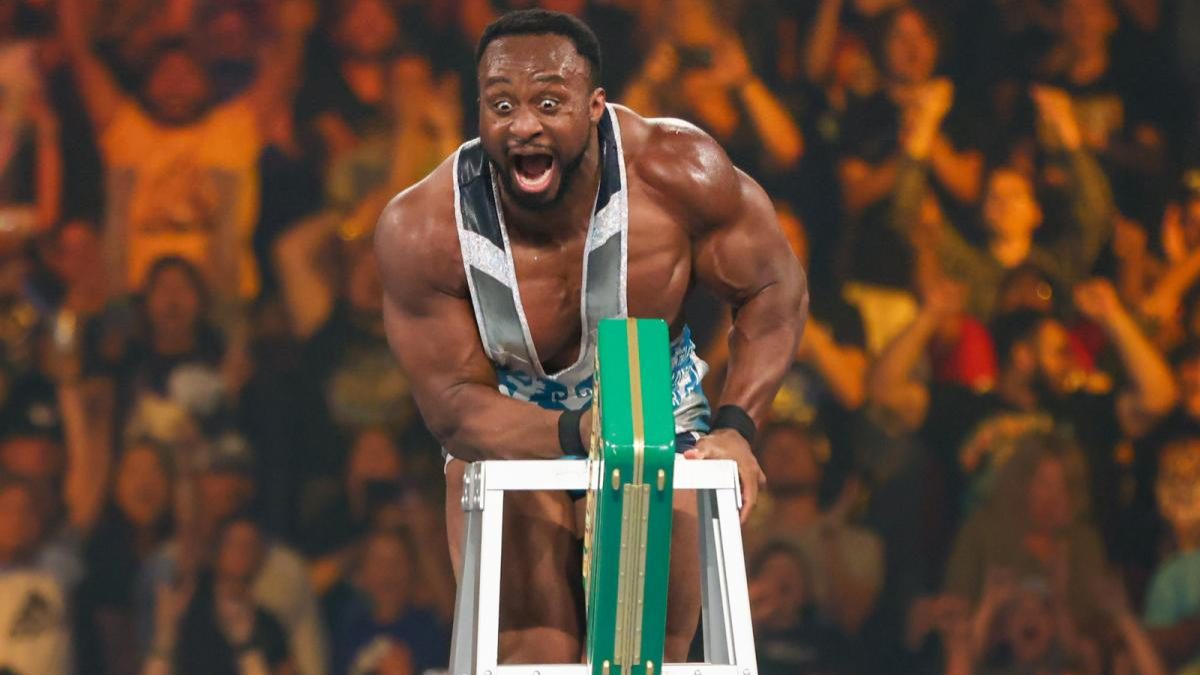 Big E finally appears to be on track to become a World Champion in WWE after he won the Money In The Bank briefcase at this year's Money In The Bank pay-per-view.
While many considered E one of WWE's most underutilised stars, he himself has named two people who he believes need to be given the opportunity to break out.
Speaking with the Getting Over podcast, Big E spoke about his role on the roster, before naming SmackDown's Chad Gable as a star that fans want to see more of. E said:
"There are guys that I think are extremely talented. Apollo (Crews) was like that for a long time where he was very good in the ring and the perception was, 'he's very good, but this is his ceiling.' For a guy like him, he knows he has more to offer. I look at a guy like Chad Gable as well. We haven't seen him scratch the surface. I've been in the ring with him and I have been wildly impressed. He's an Olympian, man. That's a wild pedigree. I wrestled in high school and was a state champion, but I'm an ant next to an elephant. There are so many degrees of separation. The way he carries himself, he's a hard worker and a humble dude. He's a guy people have been clamoring for for a long time to see more of. There are guys like that. Our industry is not an easy business to ascend to the top."
Big E continued on, naming Liv Morgan as another star he hopes to see given more opportunities to. He noted:
"There are a lot of very talented guys who spend a lot of time in catering or don't get those opportunities that others do. For me, it's hard to say that I'm a leader or a mentor. I don't want to put myself in that position, but I do understand, whether I want to be or not, I have been (in WWE) for quite some time and I do hope I have the respect of my peers. I will go up to guys sometimes and say….I have learned the value of telling people, 'Hey, you're really good at what you do and I'm a fan. Keep doing you.' Too often in my own head I thought, 'No one really cares, I'm not established enough, let me keep it to myself.' Maybe sometimes it falls on deaf ears, but I have no problem, men or women (giving encouragement or advice). I look at Liv (Morgan) too. People have been clamoring for her to do more and to ascend. The time she puts in on her off days to continue to get better. For me, I want to see everyone get the opportunities I got to live out their dreams and do something cool. That feeling is incredible and I hope we get more of that talent who is underutilized to bust through that glass ceiling."
Liv Morgan recently gave a heartfelt promo to the live fans on SmackDown, who cheered her on and chanted 'you deserve it'.
Big E himself recently stated that he hopes to cash in his briefcase on Universal Champion Roman Reigns.
transcription via Fightful
To make sure you stay updated with all the latest wrestling news, add WrestleTalk.com to your Google Discover feed and follow us on Twitter!