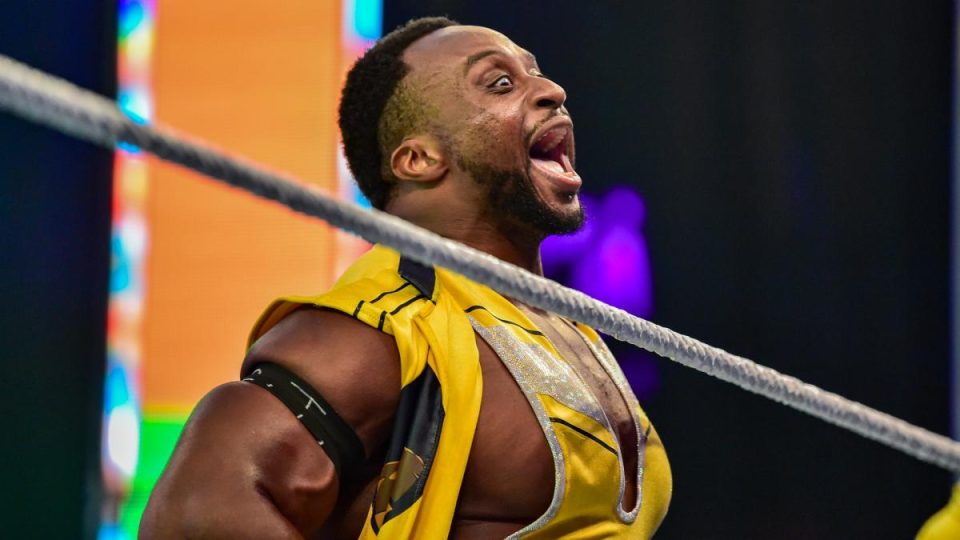 WWE Intercontinental Champion Big E has addressed rumours and clarified whether or not he dated a former WWE Divas Champion.
Big E has confirmed that he never dated Celeste Bonin (FKA WWE's Kaitlyn), but they were good friends. Appearing on Oral Sessions with Renée Paquette, Big E revealed that he still talks to the former WWE star, and is proud of her personal growth.
Big E noted that it was bittersweet when Kaitlyn left WWE, as he could tell it was time for his friend to move on.
When asked if they still talk, E said:
"Not as much as when we were on the road all the time of course. She's busy with her life. I think I texted her like a couple of weeks ago, just because I'm really proud of her journey and she dealt with a really messy divorce. I met her current lover and he's a great dude, man. At first I didn't like some of the earlier ones and I was like 'Maybe I'm just jealous, is that the reason?'. But then I realised how things unfolded and I was like, 'No, they were terrible people'.

"Him, I liked right away, great dude and I'm just really happy for the both of them. And just seeing – she posts often about her journey mentally, and I'm just really proud of her growth as a human, so I just kind of hit her up and we just talked briefly about that stuff. But yeah it's really good to see her in a good place. Also, for her to leave the company and just start this business and seeing it still going strong. That's a successful good business.

"But sometimes you're time is up at a certain job, and I could tell even when she didn't tell me anything, I could just tell like, it's time for her to do something else. So as bittersweet as it was, obviously I didn't want to see her leave, but I also just didn't want to see her stagnant in her life either, and it was cool to see her decide to bet on herself and do something cool, and also grow as a person. It was cool to see that, so I'm a fan of her, always."

If you use this transcription or any portion of it please credit WrestleTalk.com and link to this page
They worked together a few times in WWE. In 2013, the powerhouse was directed to pose as Bonin's admirer, in what would be revealed to be an AJ Lee mind game.
Bonin returned to WWE in 2018 to take part in the Mae Young Classic, eventually being eliminated from the tournament by Mia Yim. She also appeared backstage at the 2019 Raw Reunion show.
What are your thoughts on the above story? Let us know in the comments on Twitter or Facebook.