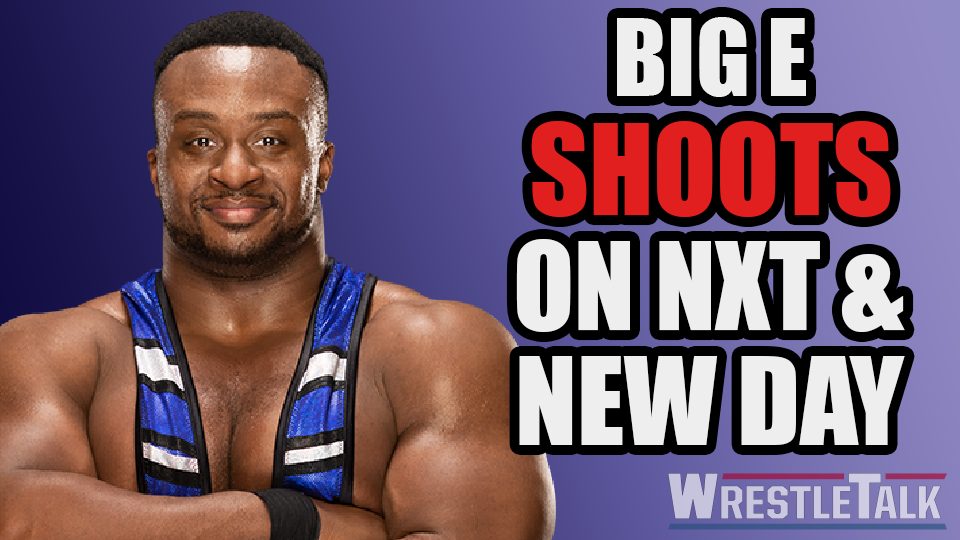 The hip gyration professional (HGP for short – let's make that a thing) and current 'big jacked man' of the New Day, Big E, conducted an interview with TampaBay.com prior to last night's episode of SmackDown Live, promoting the show.
He touched on quite a few subjects including who [insert repeated "who?"s here] the New Day would rather face next week on SmackDown Live (which we now know to be the Bar), the faction in general, and WWE's developmental brand: NXT.
When asked about the importance of young wrestlers having a place such as NXT to develop, Big E responded by saying:
"I think it's fantastic. It has become more than just a feeder system for WWE. It's become its own brand. It's really cool to see how a lot of our hardcore fans have really taken to the brand. It has such a different feel, which I think is great. It doesn't feel like Raw, it doesn't feel like SmackDown. There is so much talent there. I think it's great to have it in Central Florida. It's cool. When I was in NXT five years ago, we didn't travel nationally. And not only are they traveling and doing shows around the country, but they're doing tours of Japan and Europe. And people across the world have taken to NXT so passionately."
Has it really been five years since Big E was in NXT? How many years? FIVE? How fitting.
The interview went on to question how the New Day have managed to last so long (since 2014) in a time when factions really don't last that length of time anymore. He said:
"Honestly, one of the biggest things is we're pretty selfless among ourselves. We wanted to make it clear from the beginning there is no leader. Not hogging the spotlight and believing in the group as a whole. With wrestling and entertainment as a whole, there's always egos and it's hard to remain humble, remain a group centric. That doesn't always happen and for us it's been fairly easy. There's no bickering. There's no battling. I'm not saying we don't have different ideas sometimes. But were always able to discuss it. We're always trying to think of what's next. There's no complacency. There's no feeling we made it and it's time to coast. We're always trying to push for new ideas. Trying to get better in the ring. We fought tooth and nail from the very beginning. We weren't three guys the office put together. We were three guys on our own, whose career was stalling. We needed to do something and that was what fortified it."
I think it's fair to say the effort and passion the New Day have shown over the past four years is undeniable, and the results have shown that. While many people have been calling for a New Day breakup for a long time, with even rumors circulating not long ago that Big E was scheduled for a singles push away from the group, I personally don't mind watching them for a long time to come.
I'll no doubt change my mind when they do eventually break up and say it was the best decision ever once we see Big E go on an absolute tear as a heel, but for now, I'm really enjoying The New Day and their shenanigans and antics. Shortened to shenantics? Can we make that a thing too? No? Alright fine.
Related Content
What do you think of The New Day? Should they break up, or do you think they still have longevity as a team? Let us know in the comments, on Twitter, or on Discord today!