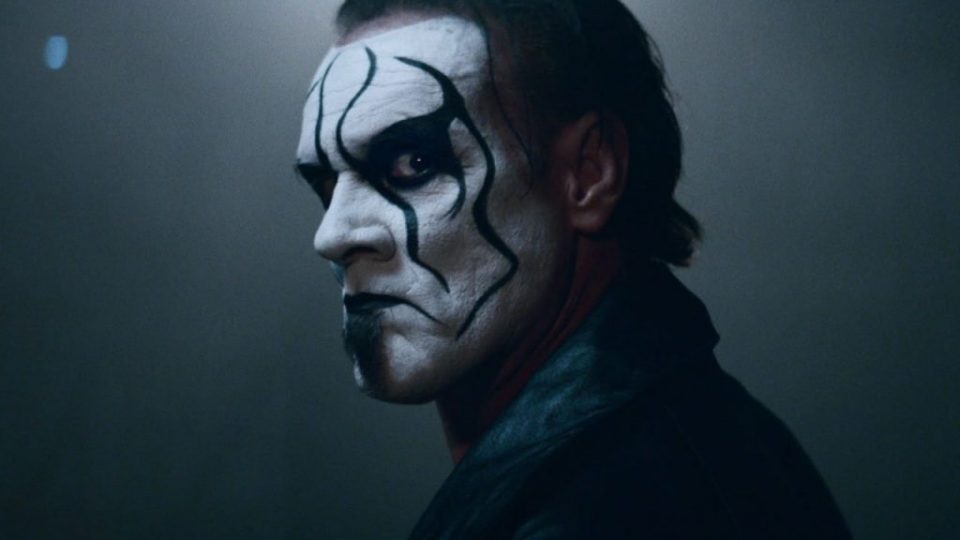 Ever since it emerged that WCW icon Sting was no longer under contract with Vince McMahon's WWE, fans have been speculating that the Hall of Famer will be debuting for AEW in the coming weeks, possibly even at Double or Nothing tonight.
Sting has been tweeting about AEW shows and interacting with its wrestlers since his release from WWE, and many people have subsequently speculated that The Stinger will be joining The Elite in the coming weeks/months.
However, it has just been announced that a Sting documentary will be airing on the WWE Network next Sunday evening, which possibly puts to bed the rumours that AEW and Sting are now working together.
Of course, WWE may not know that Sting is debuting for AEW, but it is unlikely that they would promote a special documentary without being 100% certain that he is not joining the new promotion.
WWE Network News is reporting that we will see the Sting documentary air on the WWE Network on Sunday 31, May:
While we won't see new episodes of Undertaker: The Last Ride for a few weeks following this Sunday's Chapter 3, WWE Network still intends to add interesting content going forward. More specifically on Sunday, May 31st, a new program will be airing on the WWE Network highlighting The Icon, Sting.

We can exclusively reveal that Sting: The Lost Tape will premiere at the end of the month and will feature never before seen and unreleased footage of Sting including interviews and other backstage highlights from the date of WCW Slamboree 1995. At that event, Sting had a match with Big Bubba Rogers in the semi-main event.

This news is perhaps notable to some because there's been speculation among many that Sting will no longer be working with WWE on a contractual basis moving forward, though that could very well be just a rumor. Regardless, this footage should raise the eyebrow for some WWE Network subscribers looking for behind the curtain content or unreleased programming. Once again, Sting: The Lost Tape will be airing on Sunday, May 31st.
Speaking of WWE working with Hall of Famers who aren't under contract, a former WWE Champion who was recently let go by the company has been announced as the special guest referee for next week's NXT Cage Fight. To find out who it is, click here.