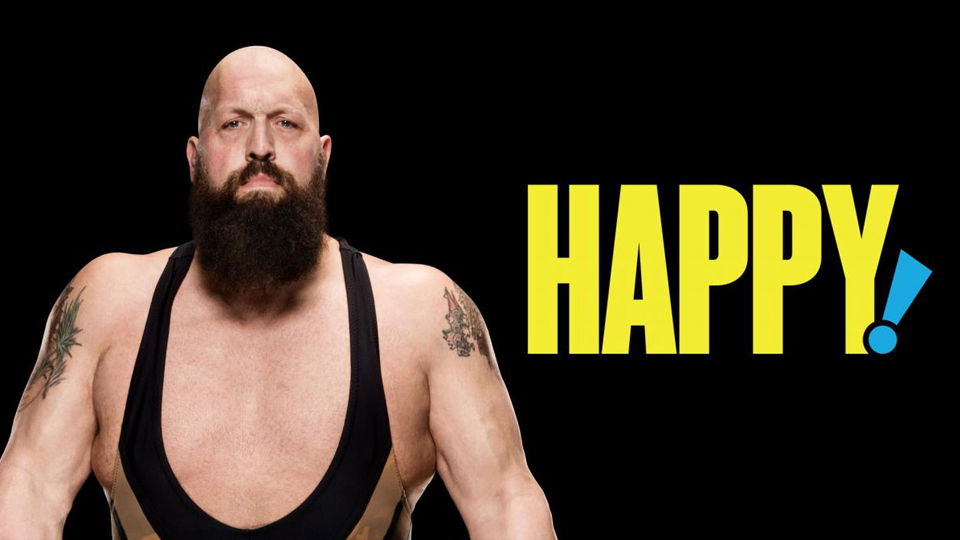 Well it's the Big Show, and he has just landed a recurring role in a big show.
'The World's Largest Athlete' will be joining the cast of the Syfy Network's TV show Happy! for the second season. Big Show has been cast to play the role of Big Pink.
The official release by WWE and Syfy is below:
Big Show set to guest star on Syfy's "Happy!": Big Show is ready to take on a new role: He's set to star in a recurring role on the second season of Syfy's hit show "Happy!"

The World's Largest Athlete has been cast as Big Pink, the cellmate of Ritchie Coaster's diabolical character, Mr. Blue. "Happy" stars Christopher Meloni as Nic Sax, a corrupt ex-detective-turned-hitman whose life is changed forever when an imaginary and extremely positive blue-winged horse named Happy appears.

Big Show is no stranger to the big or small screen. His latest role adds to an impressive résumé that includes appearances in major motion pictures such as "The Waterboy," "Jingle All the Way" and "MacGruber," and television shows "Star Trek: Enterprise," "Psych," "Burn Notice" and more.

Visit Syfy.com/happy for more information.
It is not yet confirmed when season two of Happy! will premiere. The show started filming in July and season one premiered in December of 2017, so expect Season 2 around the same time.
Will it make you happy to see Big Show in "Happy!" let us know on Twitter, Discord, or in the comments below today!