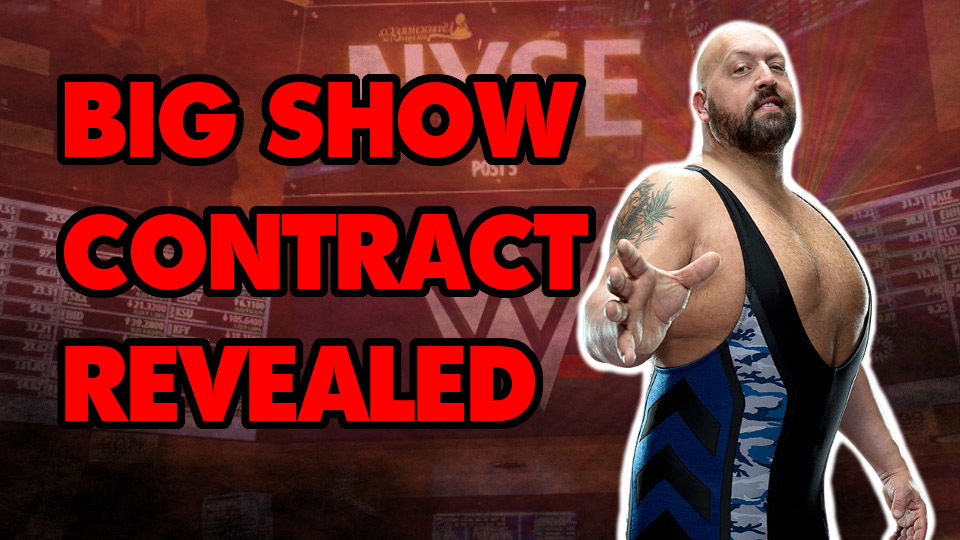 The Big Show had a busy day yesterday, and it certainly looks like there's no sign of imminent rest and retirement for the big man as many had previously thought.
Earlier on Monday, he was announced as one of the 5 participants first to enter into Greatest Royal Rumble later this month, and will do the honor of inducting Mark Henry at this year's Hall of Fame ceremonies.
However, the biggest news of the day came during Big Show's appearance at the New York Stock Exchange, where he rang the opening bell to celebrate the start of Wrestlemania week: he signed a new deal with the WWE back in January and that he wasn't retiring anytime soon.
"This is not the end," he told Cageside Seats. "For those who wanted me to retire? Too bad, so sad, I'm still here."
Make room for @WWE Superstar @WWETheBigShow https://t.co/5zUKJP2nOF

— NYSE ? (@NYSE) April 2, 2018
News of his re-signing had previously gone unannounced by any official channels until today, though Show had previously teased that he would be finished in the ring at the end of February 2018. There has been no specific information given about what we can expect from his schedule, but Show did comment on some of the parameters of the deal.
"It's a different role for me," he said. "I'm still competing in the ring, doing a lot more outside projects – more projects for myself as well, but it's a good synergy that WWE and I put together and I'm really looking forward to the future."
It hasn't been uncommon over the past few years for Big Show to take a few months off, before returning to television for a spell around Wrestlemania. He left after Extreme Rules in 2015, the year he won the Andre The Giant Memorial Battle Royal, and was off TV for just over a month. He was on TV again from June through to October, but then was off until the Royal Rumble in 2016 for the road to Wrestlemania. Similarly, he took another hiatus from the company in July of 2016 until December, in order to be ready for the Royal Rumble again in 2017.
Although his latest break is due to recovering from a much needed hip surgery he had back in the Fall 2017, it's evident that his schedule has been quite familiar for the past few years – and by the looks of it, we can probably expect the same for some years to follow. (You can check out Big Show's training pictures and videos on his Instagram, where he posts fitness updates regularly to keep track of his progress.)
In an interview with Busted Open Radio earlier this year he outlined the difficulty he had during his recovery and rehabilitation.
Although he's wearing a suit in the New York Stock Exchange video, you can certainly tell that Big Show has kept in great shape while he was off television – reminiscent of his last run in WWE,where he had lost a significant and noteworthy amount of weight. As we have reported several times in the past, wrestlers who move away from a constant on the road lifestyle often look better for it.
After all, as they say, "The Big Show must go on."