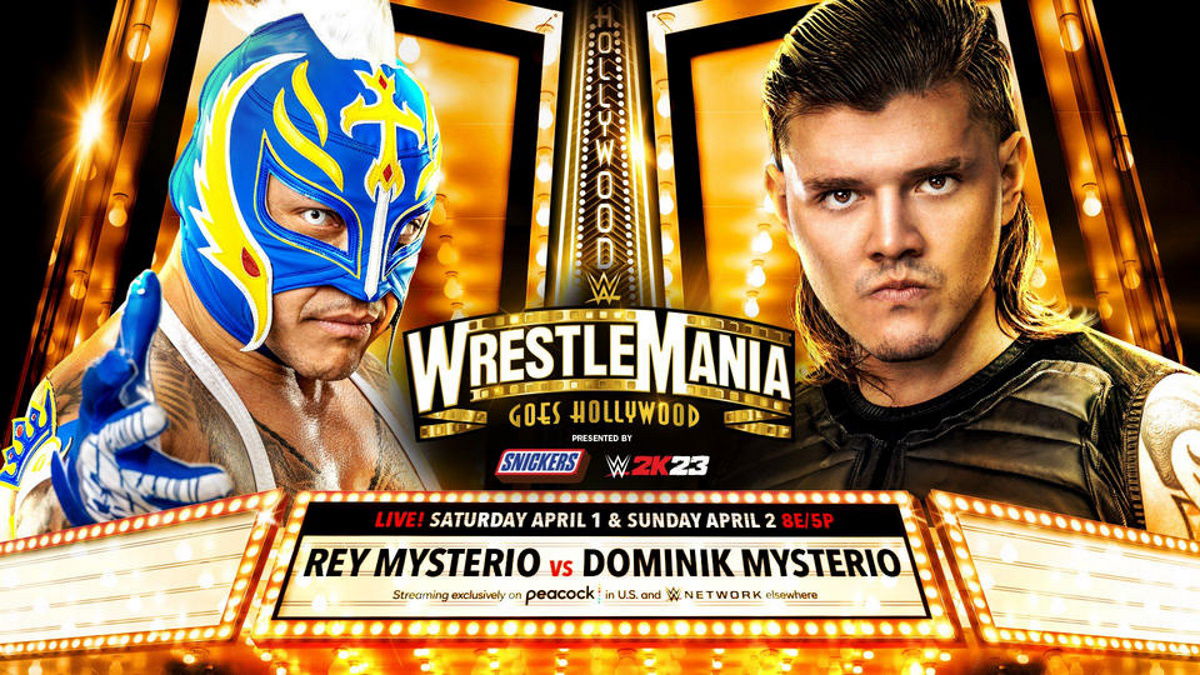 What looks to be a big spoiler regarding the Rey Mysterio vs Dominik Mysterio match at WrestleMania 39 tonight has come to light.
OBVIOUSLY, if you want to avoid spoilers, click here to back to our homepage so you can check out all the other news instead.
If you do want to see spoilers, click the next page button below.