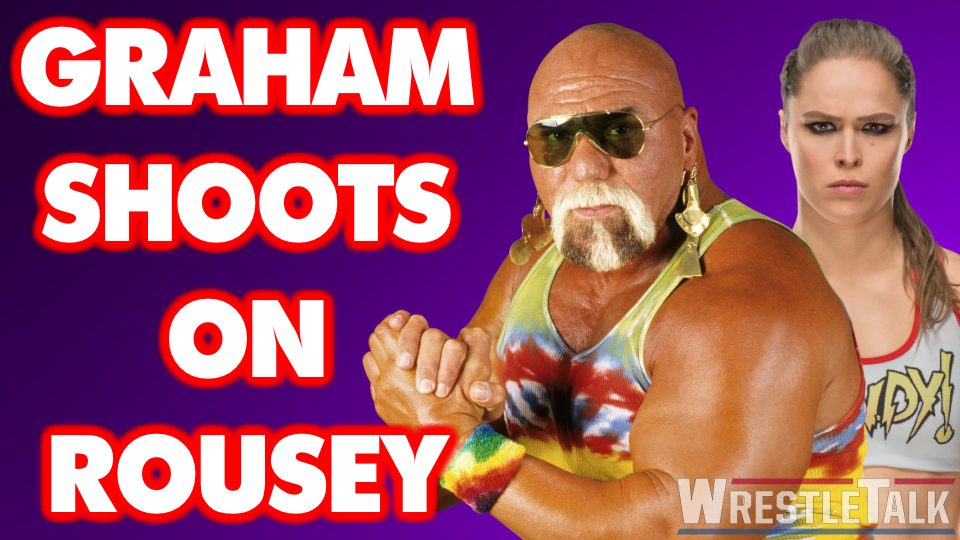 The "Superstar" Billy Graham can still cut a mean promo when he wants to. If you'd ever like to hear WWE Hall of Famer's opinions on anything, just visit his Facebook page.
Right after lambasting the Undertaker for delivering a Tombstone on a new hip, Graham went after the WWE's newest star: Ronda Rousey.
https://www.facebook.com/billy.graham.790256/posts/1448207511992273
Graham calls Rousey's use of Roddy Piper's gimmick unoriginal, and that it reveals "how shallow she is." That's rough; he roasted her like a pig at a luau.
Ronda, though, tells about how she was given Piper's blessing to use the "Rowdy" name, and her use of it is a loving tribute to a man she admired.
Graham then took a few swipes at Rousey's UFC losses before laying into the rumors that the WWE originally planned to have Ronda tap out Triple H. He said that idea would have gone over like "a cement truck full of pig s*** being dumped on the mania 34 fans." Again, Billy isn't one for mincing words, and even calls for fans to speak out against this sort of booking.
Though Ronda has made a believer out of many after her stellar WrestleMania 34 debut, it would appear her critics still abound. However, the WWE has a decent track record pushing people they think are large draws. Expect them to play her as the female Brock Lesnar even though Graham insists she's "a mere female x UFC failure that got her flat ass kicked twice on the way out." I'll get the aloe.
Like with anything, time will tell on Ronda, but she's made a great start. Her in ring presence is great, her movement and physical ring work are awesome. All that's left is to teach her to use a mic and we're set.