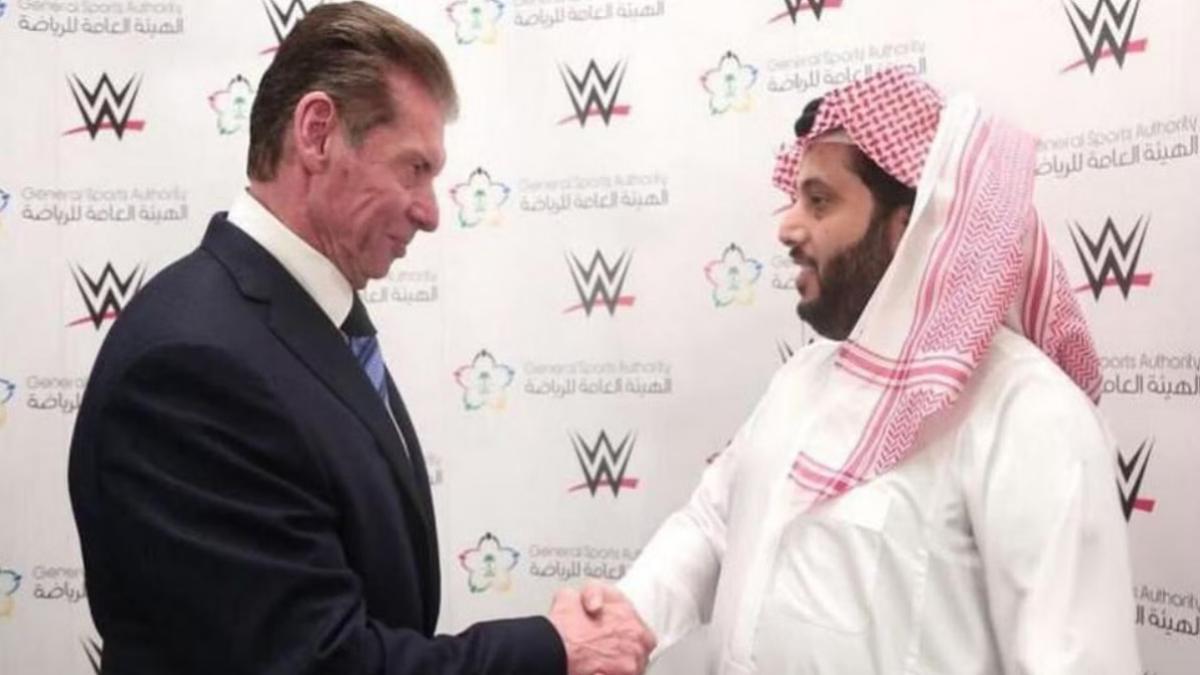 With the first WWE Saudi event of 2023 – Night of Champions – fast approaching on May 27, the company seems to be making an effort to make the event feel special, with the inaugural World Heavyweight Champion set to be crowned as well as a rare match from Undisputed Universal Champion Roman Reigns.
This treatment is perhaps expected given the lucrative nature of WWE and Saudi Arabia's contractual agreement, one that has reportedly earned them more than ticket sales from all WrestleManias combined in just the last five years (as of November 2022).
While WWE clearly will value the monetary side of the Saudi relationship, former WWE star Dean Muhtadi (Mojo Rawley) has stated that the company treats the events as on par with their biggest showcase of the year, WrestleMania.
Giving his thoughts on the deal, Muhtadi explained:
"I always thought that was such a good situation, and with WWE making, I believe it's like $50 million every time they go over there. There's a reason why these pay-per-views are valued so highly, I mean, look at what they make for any other show.
"I mean, the Saudi shows like on par with a WrestleMania. And they're treated as such for a reason. So I mean, that was a big time deal for the company from a business standpoint, from a financial perspective, looking at the adjustments the stock made after that, I mean, that's certainly of note.
Whilst there has always been great scrutiny on WWE for their relationship with Saudi Arabia, Muhtadi, who is of Arab descent, would express how much things have improved in recent years alone.
Muhtadi explained, while also weighing in with his own experience at the Saudi shows whilst in WWE:
"Things are changing in Saudi on literally, a weekly basis. I mean, I was talking to some of the ladies that have been wrestling out there recently, they've talked about how different it is over there. I know from me, from my first show to my last show over there, how much things have changed.
"I mean, I'll always have a kind of a biased mentality on Saudi, half my dad's entire side of the family lives in Saudi, they're all there. So that was always one of my favorite shows of the year, being able to go and see family that I hadn't seen since I was a kid and hang out with and meet their kids and their grandchildren and see all these relatives, and, you know, go experience their culture, I get to practice my Arabic, which three days in Saudi, my Arabic was really good. By the time I left, I get back here, and I start to forget it immediately! (laughs)
"I mean, for me as someone with an Arab background, it's been awesome to have like a regular presence with power shows in the Middle East and you know, for me personally, I'd love to see a lot of other Middle Eastern countries start to have more wrestling shows and maybe that's something that Paragon (Muhtadi's talent agency) we'll have to take a closer look at this coming year."
The Night of Champions card has thus far been confirmed to feature five matches, with more likely to be announced in the coming weeks.
The most interesting of all announced contests on the show is perhaps that of Sami Zayn and Kevin Owens against Solo Sikoa and Roman Reigns.
While the rivalry between The Bloodline, Zayn and Owens has grown tiresome for some fans, the match will see Zayn and Owens make their first appearances at a Saudi show since the event's began in 2018.
To find out how this came to be, follow this link here for a full explanation.
Transcript courtesy of Wrestlingnews.co
If you want to stay fully updated on all the latest wrestling news, click the red bell in the bottom right of your screen to receive notifications from WrestleTalk.com straight to your device!