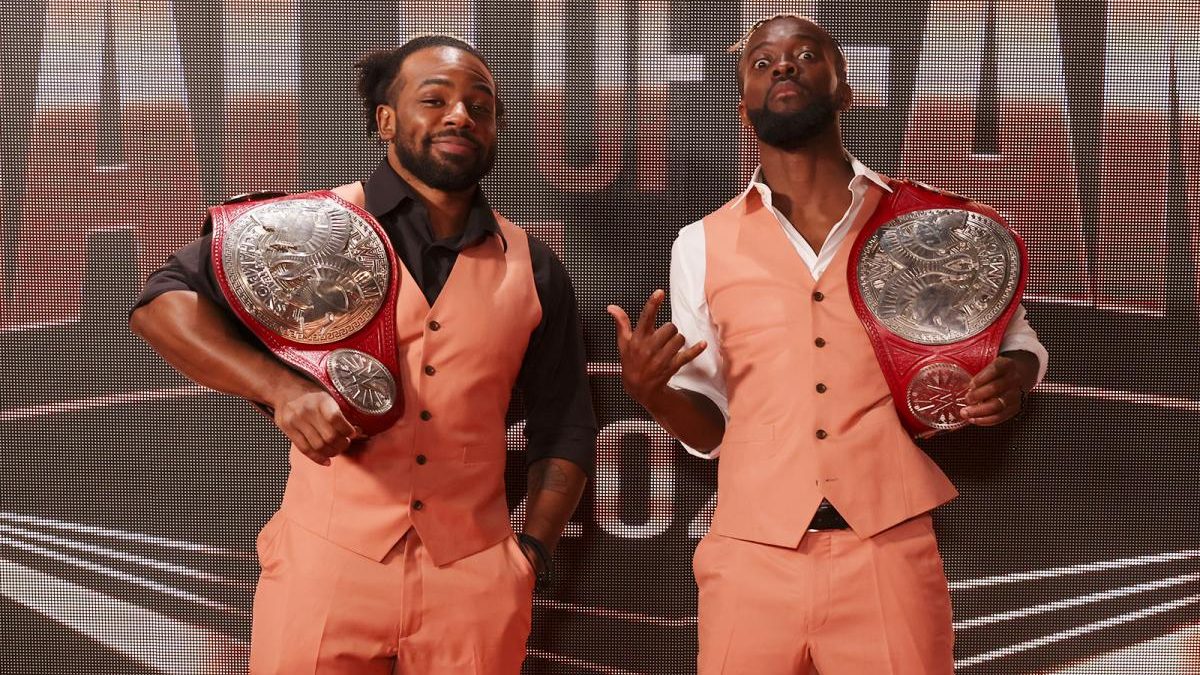 WWE Hall of Famer Booker T has stated on his Hall of Fame podcast that New Day does not have a lot of mileage left as a tag team in WWE.
The former World Heavyweight Champion suggested that WWE should break up the faction, as there isn't a lot left for Xavier Woods and Kofi Kingston to do together on Monday Night Raw:
"Where does The New Day go from here?  That is the question.  Have The New Day run their course?  Let's be real here.  Who wants to see Kofi Kingston be a heel?  Kofi's a good guy.  He's a nice guy.  I can't see Kofi coming out and ripping somebody's side up like I would do or anything like that.  I can't see Xavier Woods, a college man, doctor, acting like he's a bada*ss, a tough guy.  My thing is this.  I just don't know where the New Day goes.  Big E is on an island of his own.  Big E is trying to break out.  Xavier Woods, in singles competition.  Kofi Kingston.  Kofi's had a hell of a run.  Kofi's been there 13 or 14 years.  He's been around a minute.  I'm just wondering how much mileage is left in The New Day,  I don't think it's much.  Let's just say that.
WWE has already made a big alteration to New Day lately, allowing Big E to stay on his own SmackDownon to pursue a singles career while Kofi Kingston and Xavier Woods moved over to Raw.
What are your thoughts on the above story? Let us know in the comments on Twitter or Facebook.
Thanks to WrestlingNews.co for the transcription.