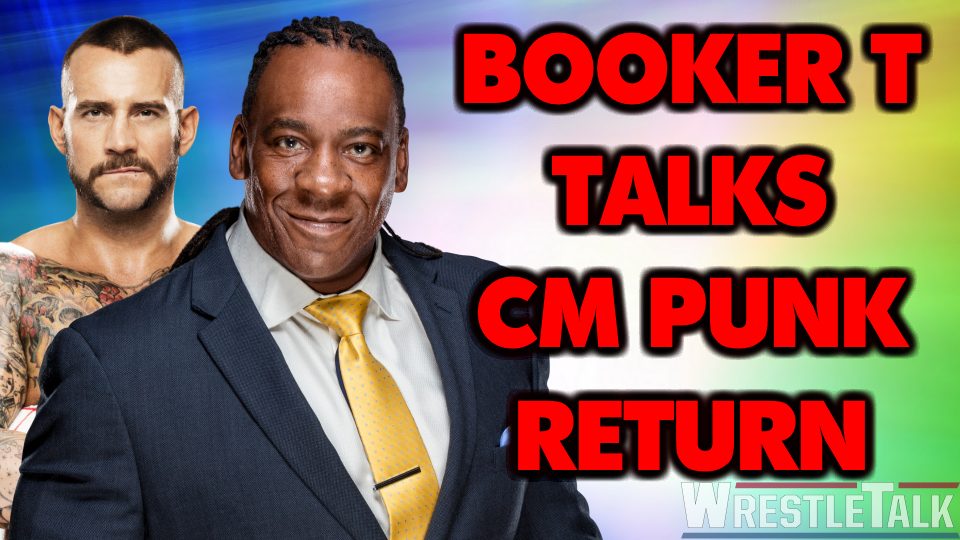 CM Punk is a man who refuses to stay out of headlines lately. From his court case against WWE doctor Chris Amman to rumors surrounding his All In involvement, and upcoming UFC bout, it seems everyone is talking about the 'Second City Saint'.
WWE's Booker T is no exception, as he took to his Heated Conversations podcast last Saturday to talk about the future of the former champion. He said of Punk:
"I think CM Punk's value is still there somewhat.

"I think he'll be at All In. I think if he loses this fight [against Mike Jackson at UFC 225], he'll be at All In, you know, with the Young Bucks, Cody Rhodes, making his way back to the pro wrestling world. I really think CM Punk missed the wrestling world. I just think he had a bad taste in his mouth, but he can get it back."
Booker T also predicted that Punk would lose his second consecutive pro-MMA fight at UFC 225 to the younger, more practiced, Mike Jackson, despite their identical record in the sport.
It is unclear if anything could drive CM Punk back to WWE, a company he said he would never return to, but an indy-rific event like All In could prove serendipitous for the Chicago-made Punk.
What do you think? Will another UFC loss drive Punk back to wrestling? Let us know in the comments below or on Twitter here!