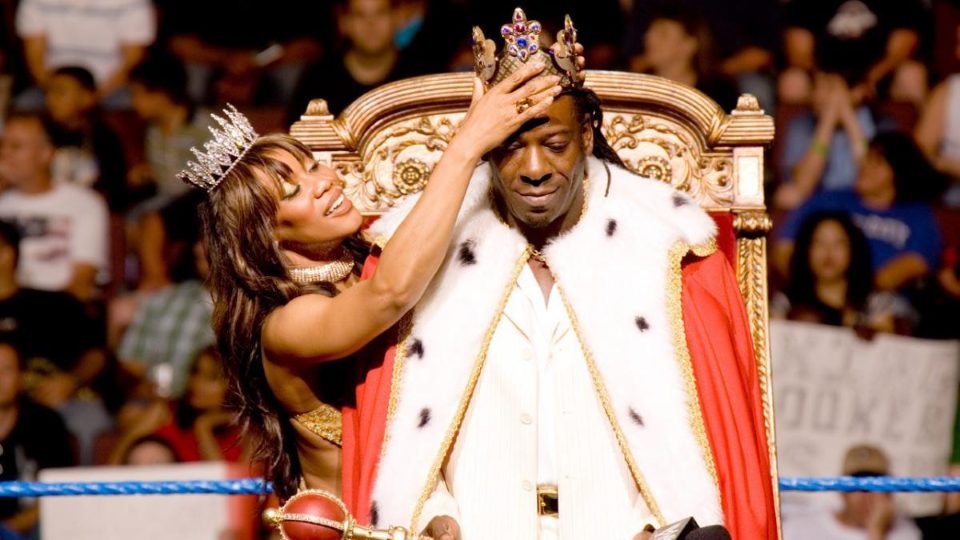 One of the most memorable Kings of the Ring was Booker T who won the tournament in 2006. Now, he has said he thinks WWE should shelve the concept.
He made the comments on his Reality of Wrestling podcast. There have only been four Kings of the Ring since Booker hung up his cape and crown. Those four being William Regal, Sheamus, Wade Barrett, and Baron Corbin. Here is the quote, courtesy of Fightful:
"I do think the King of the Ring tournament should perhaps be put in the archives. It had a great run for so many years. It did a lot for a lot of guys. King Booker, it worked out for me because I was relentless in making it work out. I was not going to end my career, one last memory, of Booker T in a crown and a robe and acting stupid. I didn't want to leave that impression on people, I went out of my way to make King Booker something fans would want. It took a lot of creativity to find that.

A lot of guys, not saying they aren't great wrestlers, but it's hard to find that kind of creativity. King Booker's entrance was longer than a lot of matches nowadays. I give myself a lot of credit for leaving that memory to where, when you think about King of the Ring, you think of King Booker first. That's the memory I want to leave. It could have easily gone the other way. That's why I think King of the Ring should be put in the archives and saved for a special occasion when that special talent comes along that should be put in that role."
Baron Corbin is the most recent King of the Ring, currently still using the King Corbin gimmick. WWE tends to only pull out the King of the Ring tournament every two-four years or so as opposed to the original annual tournament.
Do you agree with Booker T? Let us know on Twitter!