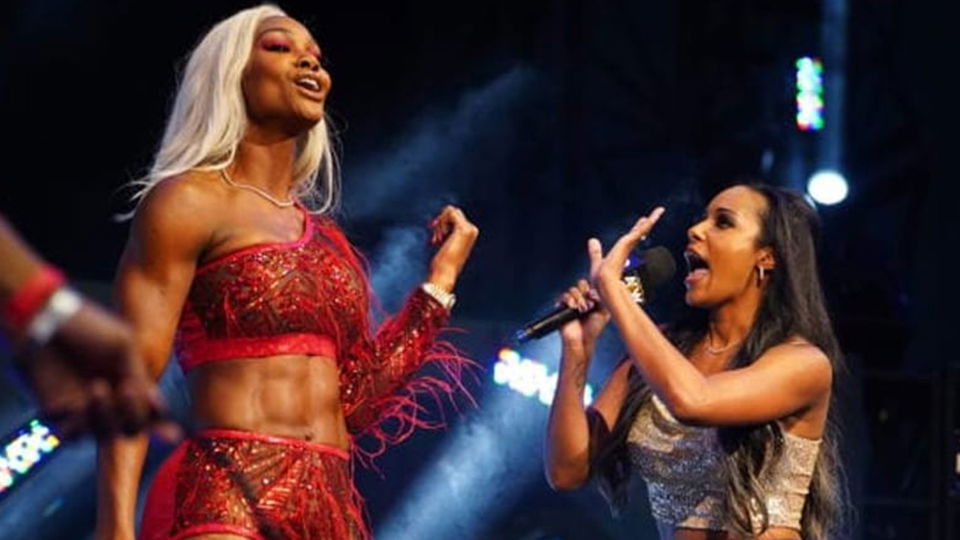 Brandi Rhodes cut a fiery promo last year when Jade Cargill confronted her husband Cody. After Cargill had talked down to Cody, Brandi took to the stage, showing off a side of her personality we had not seen before.
Some people criticized the segment, saying Brandi was an inconsistent character. Now, she has opened up about some of that criticism in her appearance on Renee Paquette's Oral Sessions. Here is the quote, courtesy of Fightful:
"I hate when I spill over into multiple stories, but it happens a lot because you start something and then they figure out that the logical person to bring in is Brandi or Cody or the girl who pitched something with me, not knowing I was already doing something else. I didn't want to get into two things. I wasn't supposed to do the promo that night. Jade is such a great person to play off because she had not done anything yet. I was saying to her, 'Don't get thrown off by me. I'm gonna go to 100. Don't take anything personally.'

She was perfect. Nobody had seen that yet. When they see personal stuff with me, I'm always calm. I'm always at like 60. It opened up a conversation about code-switching, which I don't think is a conversation people should have if they're not black. When it comes to me, when I'm actually mad, [code-switching] doesn't exist and is not real. 100 is high for me, nothing matters except what I have to say and think. That's what I did. I didn't know anything she was saying and that's by design, I didn't want to know her promo. She's touching my husband, saying he has a small dick, and I'm getting amped up.

I knew I was going to cut her ass up. I was so glad she was doing that because it made it easier for me. I went out there with real anger and emotion and said a bunch of stuff. They forgot to bleep a lot of it and were behind. You can't call someone out for code-switching unless that's what they're doing. I thought it was unfair for people who have never seen that side of me to coin it that way and I thought it was unfair for a white man, who is a reporter, to say 'she better talk like that all the time now.' Who are you to tell me what I better do, ever?"
Brandi Rhodes was likely going to team with Cody to face Cargill and Shaquille O'Neal before she announced her pregnancy. Now, Cody will team with Red Velvet for their match on an upcoming episode of Dynamite.
What are your thoughts on the above story? Let us know in the comments on Twitter or Facebook.