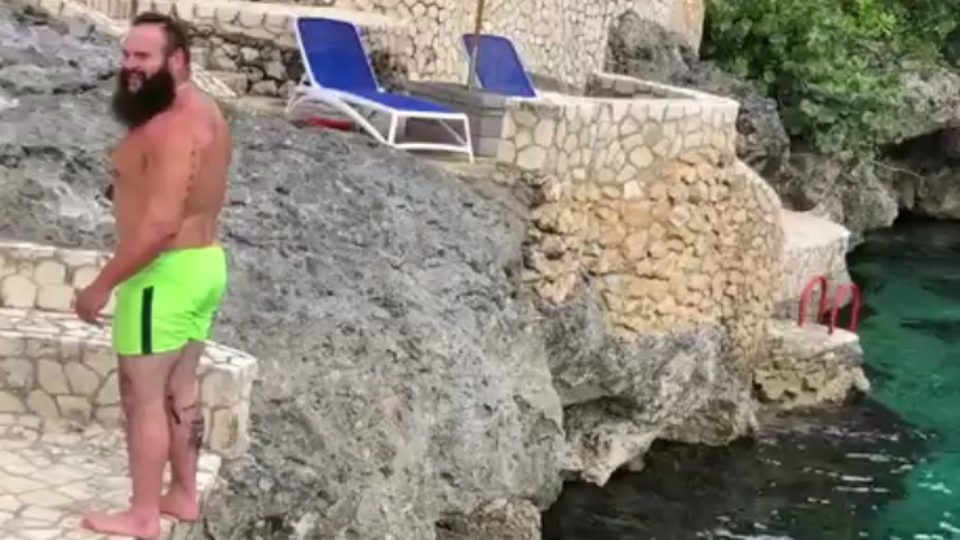 Yes, you read that right. Braun Strowman turned 36 a couple of days ago, and celebrated his birthday by… jumping off cliffs in Jamaica.
Despite being 36 now and the same size as a house, it's well-known that Braun takes pride in being a big child, and this is just yet more evidence of that.
He first shared a clip of him jumping off a cliff in… normal fashion. Well, as normal as jumping off a cliff can get:
https://www.instagram.com/p/B2Ekj2RB3_0/?utm_source=ig_embed
And then he thought 'it wasn't enough that, I must go one step further', so he decided to backflip/moonsault off one too:
https://www.instagram.com/p/B2CHTPFhacj/
Despite this cliff-based fun, Braun Strowman has a busy week ahead.
At Sunday's Clash of Champions event, he and Seth Rollins both pull double duty as they defend their Raw Tag Titles against Dolph Ziggler and Robert Roode, but also face each other for Rollins' Universal Championship the same night.
Tomorrow's episode of Raw is set to see a contract signing with Braun and Seth hosted by Stone Cold Steve Austin after the segment last week was crashed by the O.C.