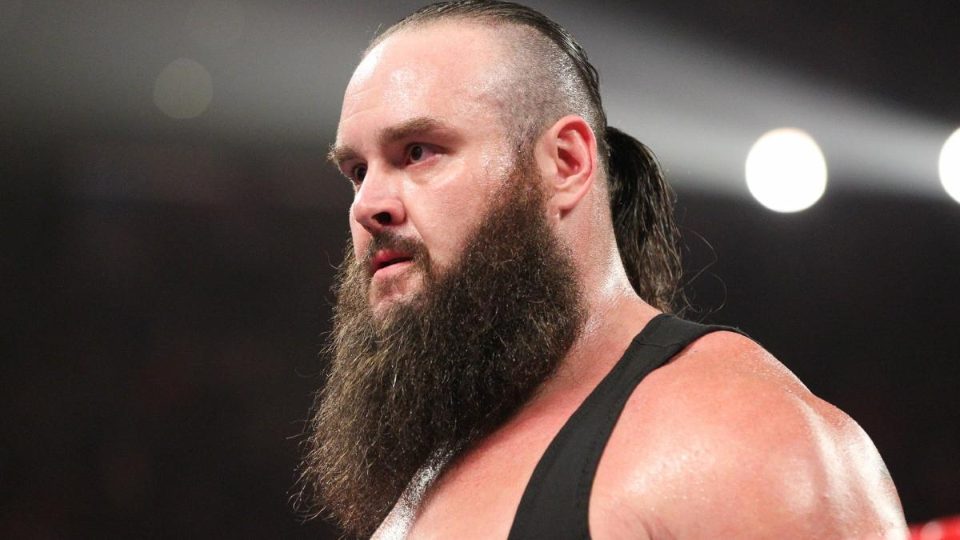 Braun Strowman has revealed on Instagram that he has signed a new four-year deal with WWE.
https://www.instagram.com/p/B0B7AcPhH3z/
"Well I'm sure more than a few of you will like this announcement!!!!!!!! Here's to 4 more years of being the hardest working and best big man in the whole damn industry and working for the Greatest promotion in the world the @wwe #ThenNowAndForever #wwe #resigned #ILikeMillionDollarDealsWheresMyPenBiatchImSigning #FourMoreYearsOfPuttingButtsInSeatsAndSmilesOnFaces #BraunStrowman #BraunZilla #KingOfAllMonsters with my army behind me my #MonsterMilitia #ILoveMyJob #MonsterOnTopTheMountain"
Strowman signed with WWE in 2013 and made his Raw debut in August of 2015.
He's a former Raw Tag Team Champion (with Nicholas at WrestleMania 34) and won Money in the Bank and the Greatest Royal Rumble last year.
He most recently defeated Bobby Lashley in a Last Man Standing match at Extreme Rules.
You can see every known WWE contract expiration date including Strowman in 2023 below: