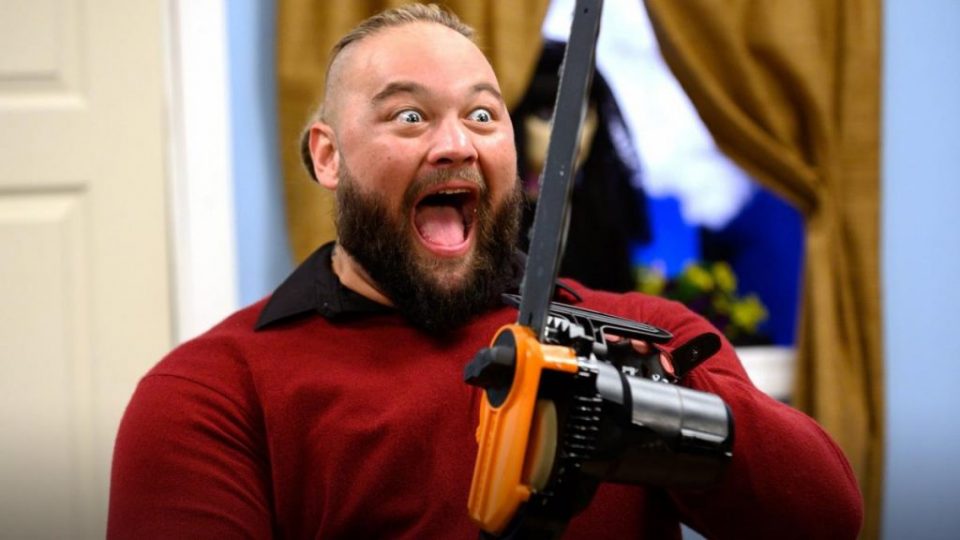 Let him in…to your life so that he can support you in your time of need because it turns out that Bray Wyatt is an absolute legend.
Obviously it's great when you can stay in character and keep kayfabe alive, but some things are just a big more important than wrestling, as proved by Wyatt on Twitter.
No matter how hard we try, there are always going to be bullies in this world, but it does help when you've got a terrifying monster supporting you.
A fan tweeted Wyatt about her son who had been targeted by some awful people who broke his WWE pop socket and ripped his clothes with scissors.
Well, Wyatt wasn't having that.
@WWE @WWEBrayWyatt my boy was attacked by another student at school. His wwe popsocket was broken and his bray wyatt shirt was ripped by the kid cutting him with scissors. He's tougher than a bully #autism #autismfamily #wwefan pic.twitter.com/GubblfSQu9

— Holly Gately (@GatelyHolly) January 23, 2020
Dm me size and where to send it. Tell him I got his six

— Bray Wyatt (@WWEBrayWyatt) January 23, 2020
What a nice man. Kayfabe isn't important when there's stuff like this happening in the world. There's no room for bullying, and it's good to see that people are taking a stand.
Hopefully that kid will have this tweet saved on his phone so he can terrify everyone who's been bullying him.