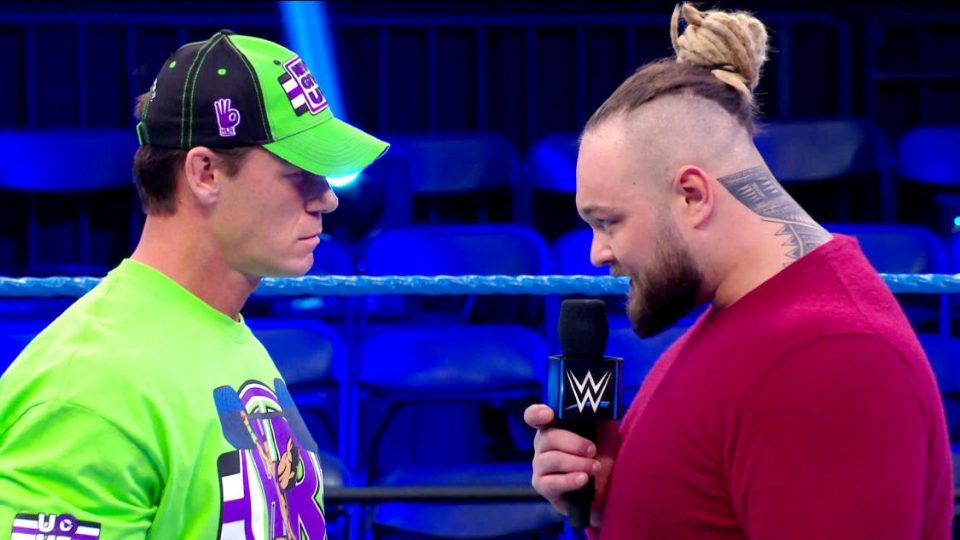 Bray Wyatt was one of the people most hurt by John Cena back in 2014. Their match at WrestleMania XXX but a stop to Wyatt's momentum and greatly hurt his character. Now, years later, Wyatt beat Cena at WrestleMania 36 in the Firefly Funhouse match.
With two major cases of working with Cena, Wyatt has now commented on what it is like working with him. Here is the quote from Wyatt's interview with ESPN Africa:
"John's such a sweet guy, isn't he? What a sweet guy that John Cena is. What a sweet, sweet guy. I've been through so much with John Cena, you know, it's amazing to me to see him, you know, from the star he always was turned into this gigantic movie star. And John is very much the type of person you have to earn his respect. Because he doesn't just give it, he's very forward that way. So hearing that phrase, for me and Seth [Rollins], it's a big deal because, like I said, John is this huge star. That's a milestone, for me and my legacy, I think it's pretty neat.

It's pretty wild, really. When I came into the arena, it was like I stepped through a door and then I'm not kidding — 48 hours, [it] just erased my mind. It was like I was teleported to another place in time. It was pretty wild dude, from what I remember it was, it was pretty wild."
Since defeating Cena at WrestleMania 36, Wyatt has gone on to recapture the Universal Championship. He was able to defeat Braun Strowman at SummerSlam to win the title and will now face Strowman and Roman Reigns at Payback.
What do you think of the Bray Wyatt vs. John Cena rivalry? Let us know on Twitter!