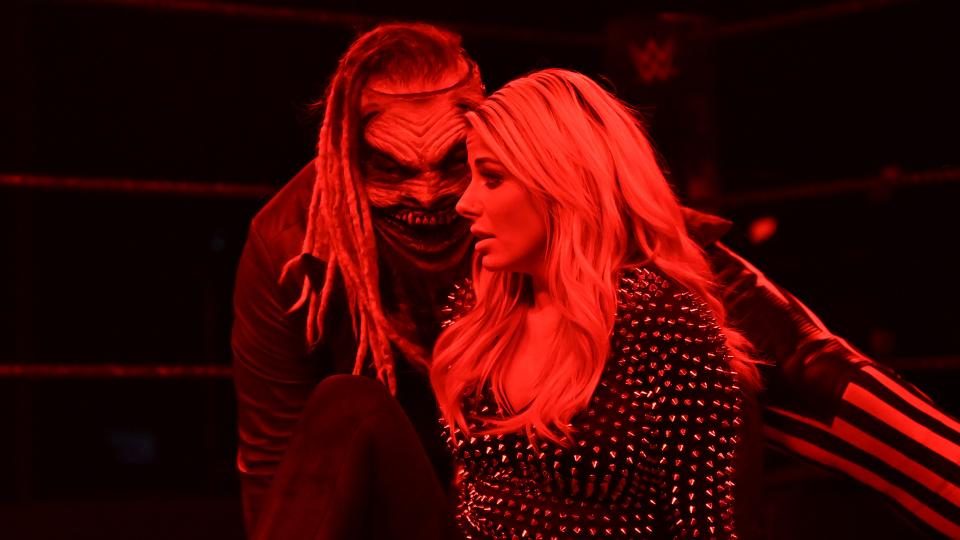 Bray Wyatt has taken to Twitter with one of his trademark cryptic posts after The Fiend attacked Alexa Bliss on SmackDown this past Friday.
Bliss made an appearance in the Swamp Fight between Wyatt and Braun Strowman at the Horror Show at Extreme Rules, and in the past has been involved with Strowman in WWE before as part of the Mixed Match Challenge.
The Fiend targeting Bliss, and a potential split from Nikki Cross, would seem to indicate that Extreme Rules wasn't the end of her involvement in this program, which looks to be building to Strowman defending the Universal Championship against The Fiend at SummerSlam.
Bray Wyatt tweeted today:
Who controls the past controls the future. Who controls the present controls the past.
What do you think Wyatt means by this? Is The Fiend going to continue targeting Strowman's former allies? Or perhaps he just heard the quote in the Rage Against The Machine song Testify and decided it was a cool thing to tweet.
Be sure to let us know what you make of it in the replies on Twitter.