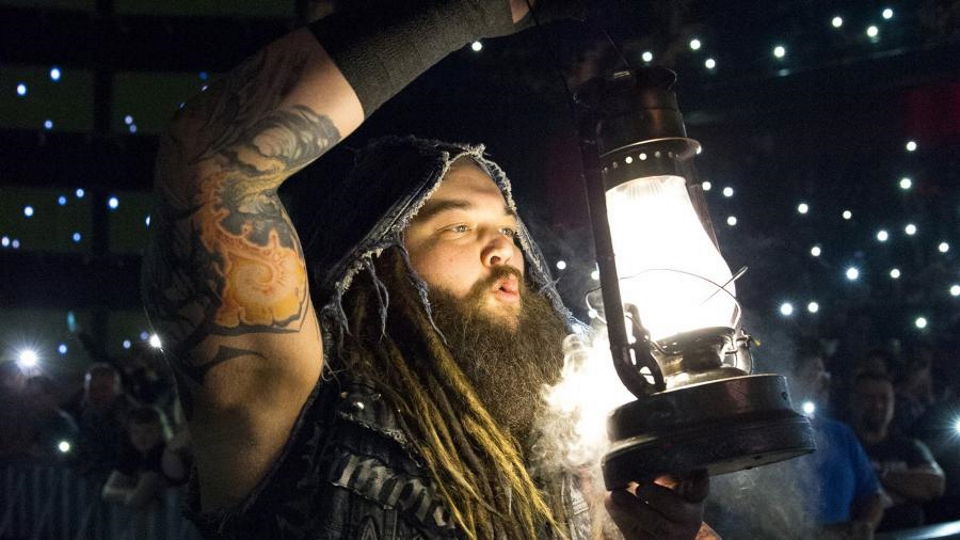 Following the SHIELD reunion on Raw several weeks back, Bray Wyatt, who is seemingly no longer part of a tag team with Matt Hardy, retweeted a reference from while he was feuding with The Shield.
The tweet was in reference to a comment issued by Wyatt back in 2014 while he was gearing up to face the Shield at WWE Elimination Chamber. Many speculated that the 'Eater of Worlds' would possibly reunite with Braun Strowman as Wyatt has been teasing a change to gimmick since finishing his tag team stint with the 'Woken One,' even calling the help of several popular bands to produce a new entrance theme.
https://twitter.com/WWEBrayWyatt/status/1037167553074868224?ref_src=twsrc%5Etfw
Sadly, the hopes of another Wyatt/Shield feud were crushed as Strowman aligned with new WWE Raw Tag Team Champions Dolph Ziggler and Drew McIntyre. However, Wyatt could possibly undergo a slight character refresh, which hopefully goes well for the former WWE Champion in his renewed singles run.
Let us know your comments below or on Twitter. You can also join us on Discord to chat with other like-minded fans, Oli Davis, Luke Owen and the WrestleTalk staff!