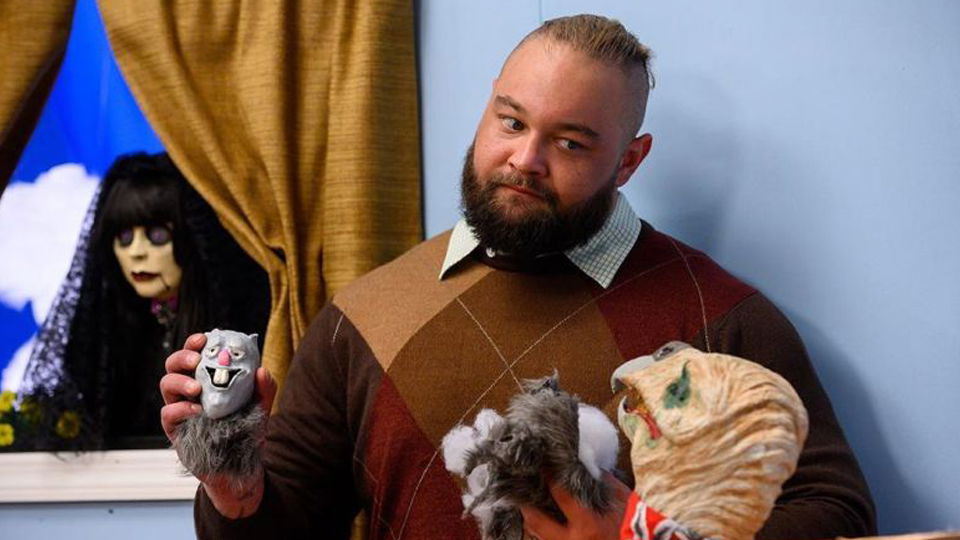 When he's not terrorizing the SmackDown roster, Bray Wyatt can be a pretty decent guy. The mother of a WWE fan reached out on Twitter to share her story of how her son was attacked by a bully at school. The bully broke the boy's WWE pop socket and ripped up his Wyatt t-shirt.
Dm me size and where to send it. Tell him I got his six

— Windham (@Windham6) January 23, 2020
Wyatt then replied to the tweet telling the woman to dm him the size and where to send a replacement. He also made sure to mention that he has the young fan's back.
Wyatt is the current WWE Universal Champion, having defeated Seth Rollins for the title at Crown Jewel in October. He is scheduled to defend his championship against Daniel Bryan at the Royal Rumble this Sunday.
It should be common sense that bullying is not okay and should not be tolerated. We hope that the Gately family gets their replacement shirt and that the situation can be handled appropriately.
Are you a fan of Bray Wyatt and "The Fiend" character? Let us know on Twitter or on Discord!