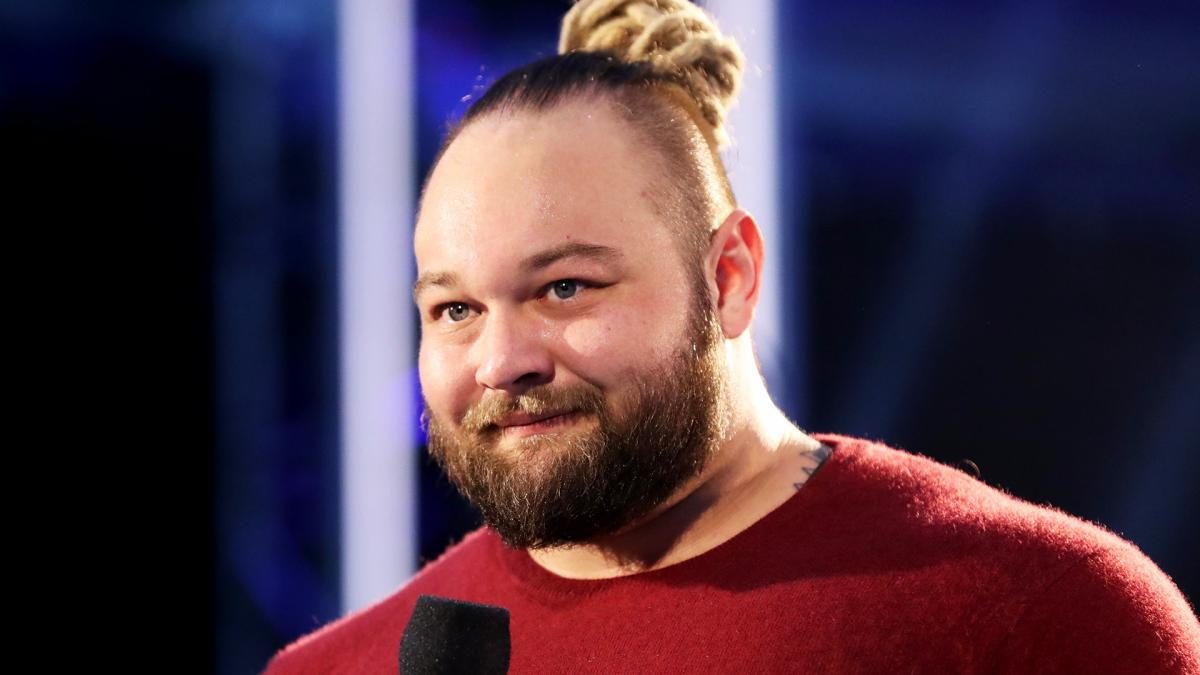 Bray Wyatt has taken to Instagram to reveal the hilarious truth behind a photo that has become quite iconic among wrestling fans.
The photo sees Wyatt, real name Windham Rotunda, and his brother – fellow former WWE star Bo Dallas, real name Taylor Rotunda – pictured many years ago as children with Sting.
Or so we thought… because as it turns out, according to Wyatt, the two boys in that photo are NOT he and his brother.
He wrote:
I never thought I would actually do this…. But I have seen this picture seemingly every time I check my social media for years now. I've seen it on wrestling news sites, I have even signed this picture for fans. One of my good friends sent me this TODAY, and he was far from the first to make the mistake. The truth is I have no idea who the hell these kids are, but I know for sure they are not me or Taylor. It's always been kind of a hilarious little joke to me but today my curiosity has gotten the best of me. So what say you,bowl cut brothers….. are you out there?? Is this a funny little joke to you too? I think it's high time you step up and take credit for this cool ass picture of you and prime Stinger. ⭕️
One of the most liked replies from a fan is: "Plot twist: Its MJF and the Miz".
But anyway, life is a lie, and maybe we'll never know who those two kids pictured with Sting are.
This is kind of similar to a story the Undertaker has told in recent times regarding a photo of him with an older woman who everyone assumed was his grandma, but actually, he has no idea who the woman even is.
View this post on Instagram
To make sure you stay updated with all the latest wrestling news, add WrestleTalk.com to your Google Discover feed and follow us on Twitter!