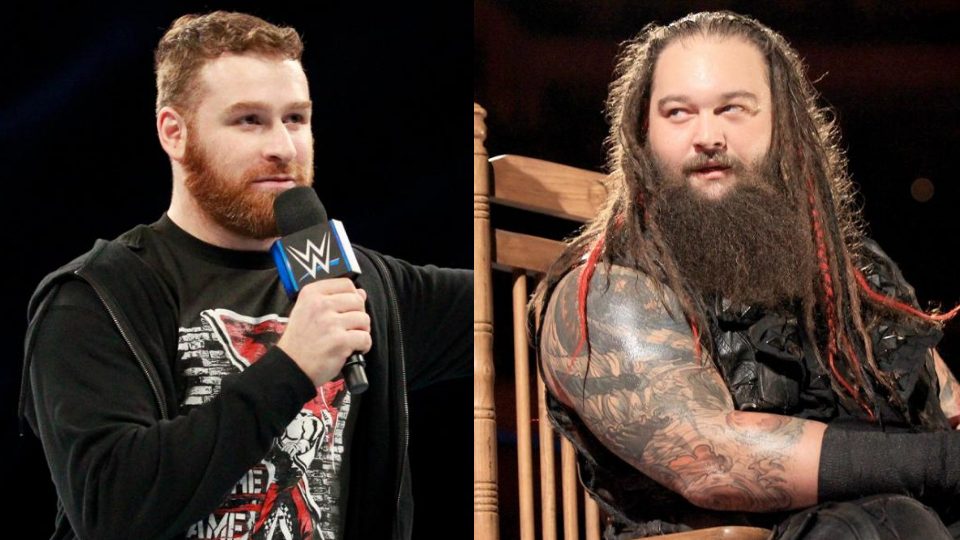 It's the biggest weekend of the wrestling year so there's bound to be speculation about possible returns, and we've got some updates on Bray Wyatt and Sami Zayn.
Former WWE Champion Wyatt, who hasn't been on WWE TV since last August, has reportedly been ready to return for a while now, and has simply been waiting for some sort of creative direction to reintroduce him.
Judging by a report from Post Wrestling, that doesn't seem to be too far away:
"The WWE is scheduled to start running vignettes for Bray Wyatt imminently. I was told there are big changes to the character that have been in the works for a while."
The most interesting thing here is the "big changes" to Wyatt's character, something many fans have been after for a while, and might be necessary in restoring credibility to the man often jokingly referred to as the "eater of pins".
Now obviously, WWE running vignettes might not necessarily mean much considering they aired them for Sami Zayn back in December and we've still no sign of him.
Speaking of Zayn, though, the same report states…
"Sami Zayn is also scheduled to return imminently. I wasn't told specifically or if it's even been decided on, but I'd be shocked if he wasn't back on television by the end of the Montreal tapings next week."
Zayn is of course from Montreal in Canada, so returning there, if he is to be reintroduced as a babyface, would seem like a clever move.
We've not seen Zayn since he underwent shoulder surgery back in June after his match against Money in the Bank against Bobby Lashley.