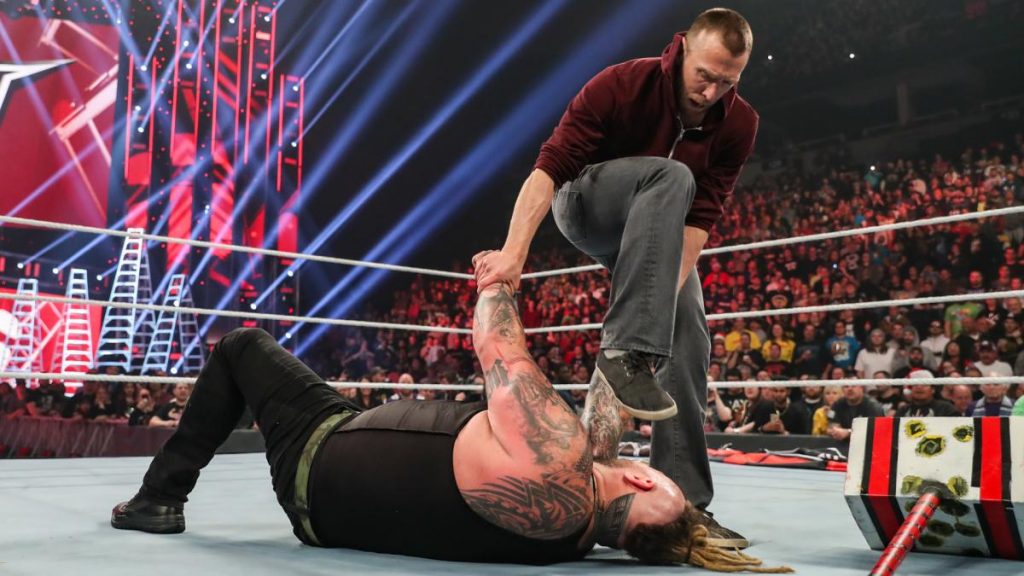 It was hard to know what to make of the Bray Wyatt vs. The Miz match at TLC last night. I'm sure a lot of people hated it, and there will be plenty like me who thought it was great when the two men weren't wrestling, because the acting was so good.
The match didn't really matter in the end, though, because it all led up to Daniel Bryan returning with a new haircut after the match to take out Wyatt and save the Miz from "some kind of giant mallet," as Cole put it.
Wyatt disappeared into the abyss because Bryan could hit him with the mallet, and has since sent Daniel a message on Twitter, telling him no-one likes a bully.
Dear Daniel Bryan,

Nobody likes a bully.

I was SOOOO excited to see you!

PS: The Miz is tough

PPS: HE's coming for you all☠️☠️☠️

— Bray Wyatt (@WWEBrayWyatt) December 16, 2019
Wyatt vs. Bryan was the original plan for TLC, but both men asked for the feud to be extended, which is why Miz was given the role of Fiend food for the night.
We will likely see Bryan and Wyatt go head to head once again at Royal Rumble in January, where we will see if the YES! movement is enough to overthrow the Fiend.