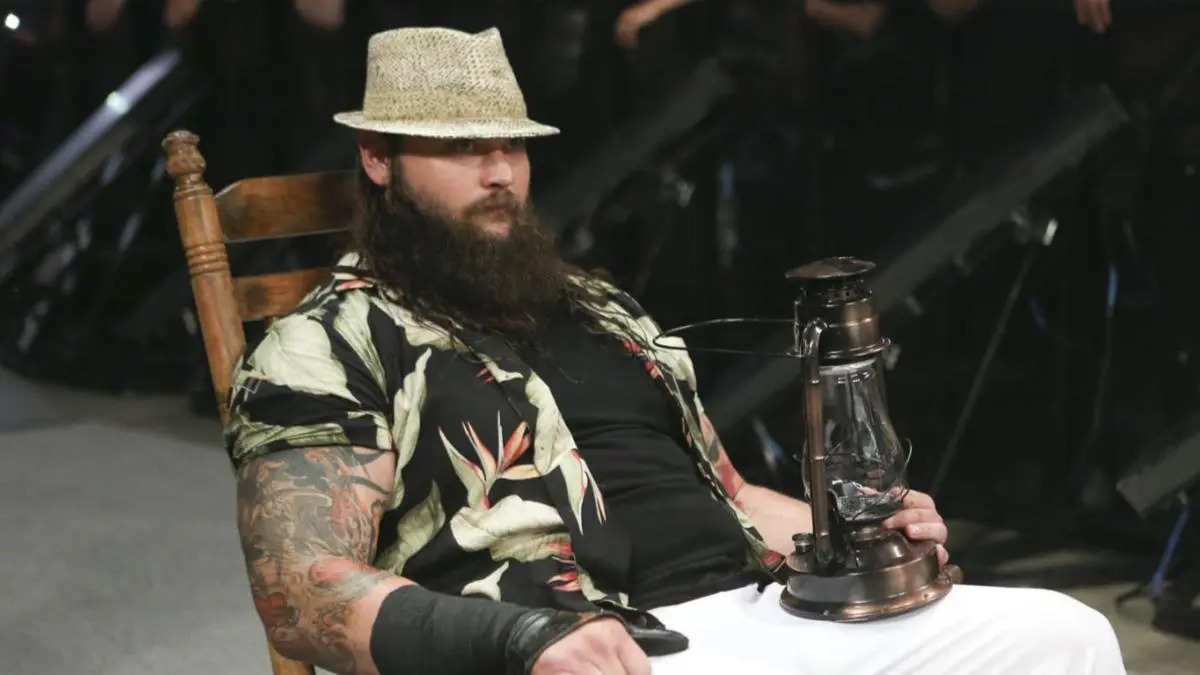 WWE Hall of Famer Mick Foley has revealed that one of his promos inspired part of Bray Wyatt's WWE presentation.
During the days of the Wyatt Family, Bray would often conduct his promos (or just sit ominously) in a rocking chair.
Speaking on Foley Is Pod, Foley noted that Wyatt had reached out to him about a pitch influenced in part by Foley's 2004 promo on Randy Orton, in which the hardcore legend sat in a rocking chair.
Foley said:
"I remember him telling me, 'Hey if you have a chance … I'm doing this thing, got a rocking chair.' He alluded to the promo I did with Randy Orton."
Explaining why he loved the rocking chair promo, Foley said:
"I thought it was one of the best things I'd ever done and this is where Vince talked to me about the wisdom of doing it backstage instead of in the ring, because I could focus 100%. You didn't have to wait for beats or pops, you didn't have to get a cadence down, you didn't have to worry about somebody yelling 'what'.

"By being able to do that backstage with the barbed wire bat in the rocking chair, alluding to the things I had done in Japan and the lengths I was willing to go, the things I was willing to do to human beings who were respectful and kind, that I was wondering what lengths I might be willing to go [with] Randy Orton."
Wyatt was released by WWE in 2021. The star, real name Windham Rotunda, recently fuelled speculation about an in-ring return with a new trademark filing.
Mick Foley's son Dewey recently left his backstage WWE role.
In addition to backstage WWE changes, Over 20 on-screen names have left WWE this year alone. You can read a list of every WWE talent departure of 2022 at this link.
Transcription via Wrestling Inc. 
To make sure you stay updated with all the latest wrestling news, add WrestleTalk.com to your Google Discover feed and follow us on Twitter!