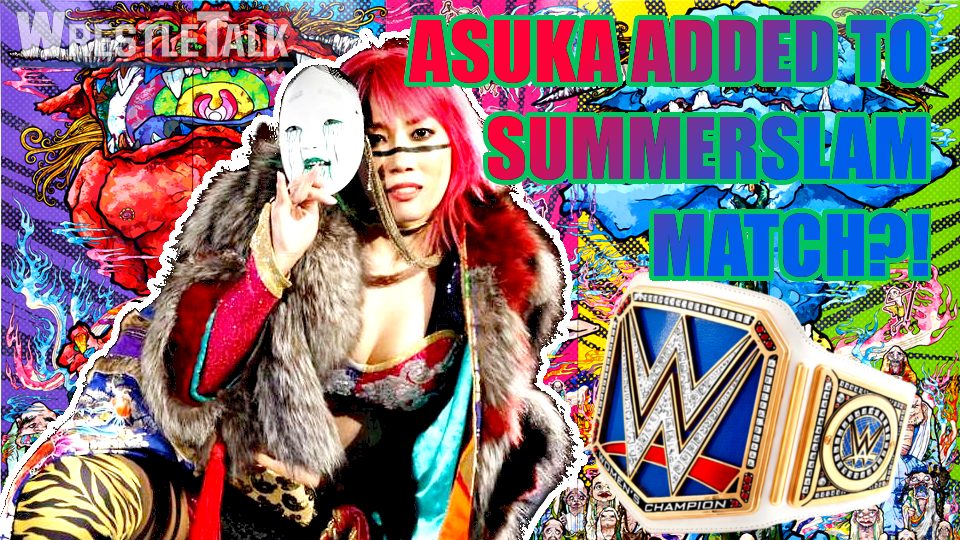 Becky Lynch, Charlotte, and Carmella are set to face off in a Triple Threat Match for the Smackdown Live Women's Championship at SummerSlam. If the latest rumor is true, Asuka could be added to the contest too.
Wrestlingnews.co and Cagesideseats.com are reporting that plans for the star's SummerSlam match are not finalized and we will likely have a decision this week's Smackdown Live. Take this for what it's worth, but Asuka versus Carmella is being advertised locally for this week's show. It could be a similar situation to the one Charlotte had last week, win and she's in the match.
Asuka has recently had her fair share of problems with the champion. In recent months she has been unable to capture the title either through distractions or interference by James Ellsworth. With Ellsworth now out of the picture and WWE Evolution scheduled for October 28, this will give WWE a chance to take the belt off of Carmella without her being directly involved in the decision.
Do you think Asuka should be added to the Smackdown Live Women's title match? Let us know on Twitter or Discord, or in the comments below!