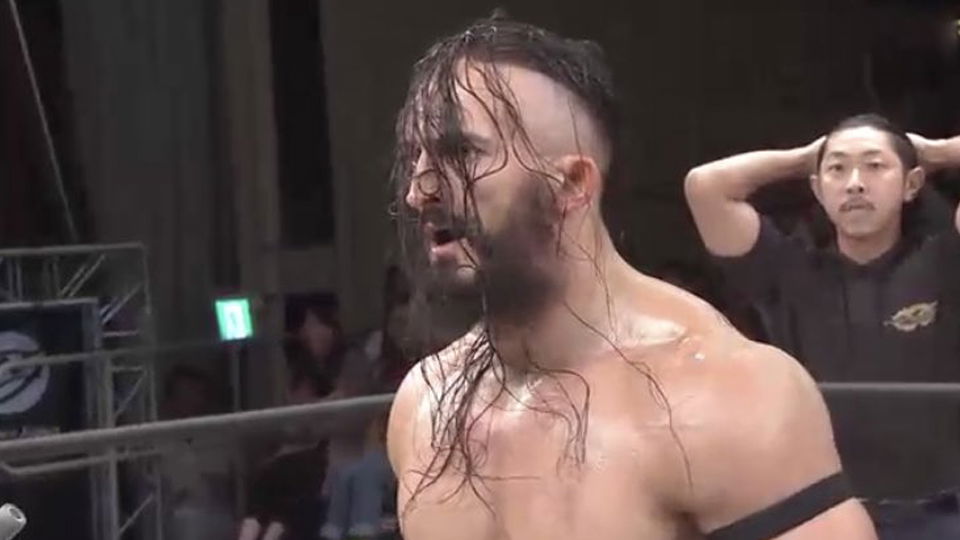 After a year away from the ring following his WWE exile, Neville has made his long-awaited return to the ring.
Many expected the former Cruiserweight champion to make his comeback for New Japan Pro Wrestling or Ring of Honor, WOS Wrestling or perhaps even Impact Wrestling. Few expected him to return to his old stomping grounds of Dragon Gate, but that is exactly what he has done.
Neville (as PAC) made a surprise appearance at Shingo Takagi's final Dragon Gate shows in Tokyo at Korakuen Hall (before he heads to New Japan), rejoining the faction R.E.D. to defeat Takagi and BxB Hulk in the main event.
Neville then announced that he had returned to Dragon Gate to destroy all of the fan's favourites.
PAC has been announced for the group's November 6 card.
More on this breaking story as it develops.
IT'S PAC!

PAC IS BACK WITH DRAGON GATE!

PAC HAS JOINED R.E.D.!#DragonGate pic.twitter.com/u46oG394u4

— Daveboy (@Daveboy924) October 2, 2018
ARE YOU NOT ENTERTAINED?!#PAC #DragonGate pic.twitter.com/X5Pe2h7jHL

— Daveboy (@Daveboy924) October 2, 2018
Pac with a shotgun of a missile dropkick!#DragonGate pic.twitter.com/fEHbzN6t1x

— Daveboy (@Daveboy924) October 2, 2018
Pac with a shotgun of a missile dropkick!#DragonGate pic.twitter.com/fEHbzN6t1x

— Daveboy (@Daveboy924) October 2, 2018
R.E.D. ARROW!!!!

PAC SPOILS SHINGO TAKAGI'S FINAL DRAGON GATE MATCH IN TOKYO!#DragonGate pic.twitter.com/LG9fSCxKdL

— Daveboy (@Daveboy924) October 2, 2018
It's a chaotic atmosphere in Korakuen Hall as every faction has come out to confront the returning Pac! #DragonGate pic.twitter.com/NF52uB8tY9

— Daveboy (@Daveboy924) October 2, 2018