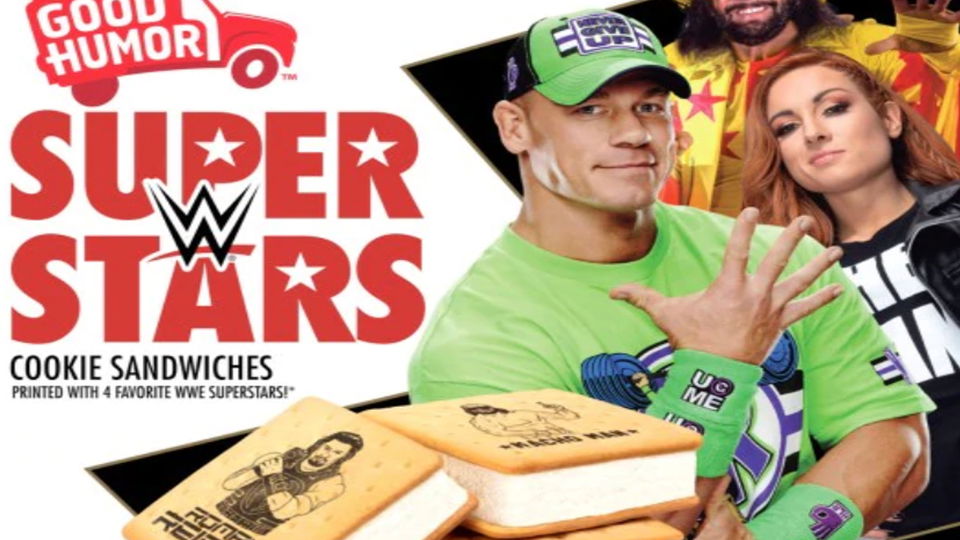 In the biggest news of this young decade, WWE ice cream bars are returning. After a tweet sparked questions, it became clear that Good Humor is now once again selling the long sought after WWE deserts.
https://twitter.com/OaklandRovers/status/1214647238032547842
The products were a staple of the WWE fandom for decades before being discontinued in 2009. After CM Punk made a comment about them in 2011, fans demanded their return. It took almost a decade, but they are back.
The product is different, no longer featuring a chocolate layer but it is a ice cream sandwich nonetheless.
This is undoubtedly a monumental occasion for WWE fans everywhere. Now please, go all scream for ice cream.
How many WWE ice cream bars are you about to consume? Let us know on Twitter or on Discord!