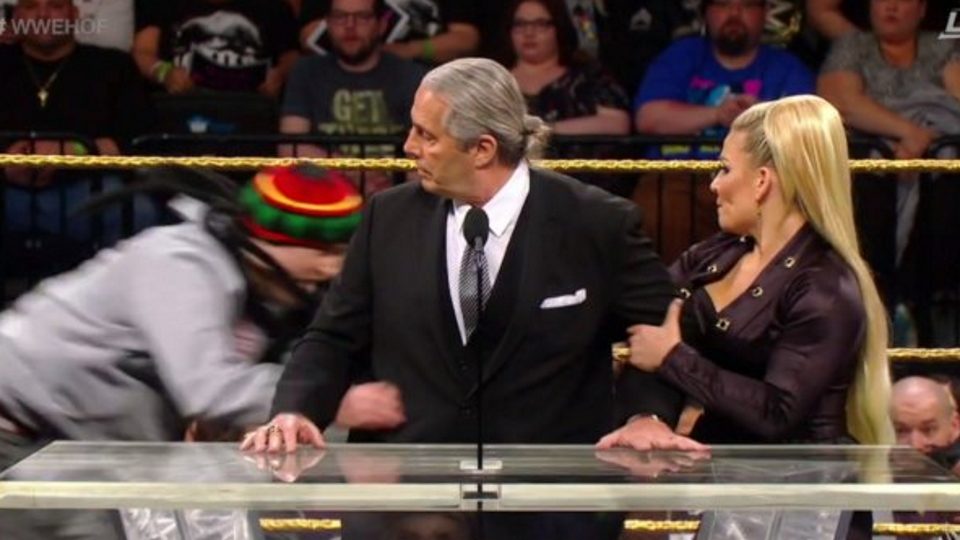 In a truly disgraceful act, Bret Hart was attacked by a 'fan' during his WWE Hall of Fame speech, and CBS New York has confirmed the man in question has been arrested.
The attacker, Zachary Madsen, was taken to the 78th precinct in Brooklyn, New York after the incident, and charged with two counts of assault, as well as trespassing.
The report also confirms that in addition to causing minor injuries to Bret Hart, Madsen also injured a security guard in the fracas.
Multiple WWE talents, including Shane McMahon, New Day, Natalya's husband Tyson Kidd, and Ronda Rousey's husband Travis Browne, came to Bret's aid within seconds of Madsen entering the ring.
Sean Ross Sapp of Fightful has confirmed that Madsen is actually an MMA fighter, and was also arrested late last year:
Madsen had also been arrested late last year for violating a protection order. pic.twitter.com/GKCSXzhmgh

— Sean Ross Sapp of Fightful.com (@SeanRossSapp) April 7, 2019