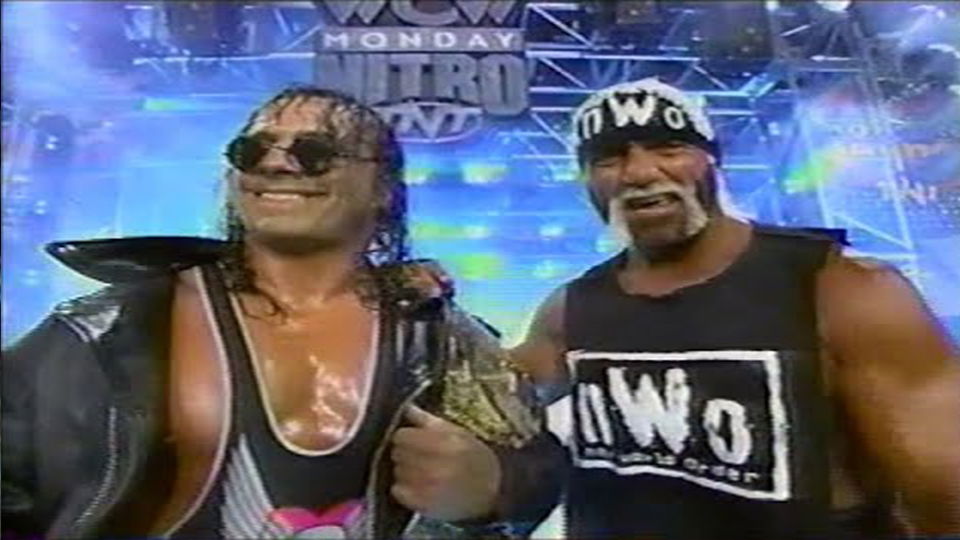 It does not seem like Bret Hart thinks highly of Hulk Hogan these days. If you have read Hart's book it should come as no surprise.
Hart has had a strained relationship with Hogan since the 90s. It didn't start bad as Hart has recalled drawing a huge cartoon for Hogan when it seemed like the Hulkster was going to be leaving WWE in 1992. It quickly went south when Hogan refused to put Hart over for the WWF Championship at SummerSlam 1993, instead electing to drop the title to Yokozuna at King of the Ring.
In an Instagram Live session, Bret was asked if he likes Hulk Hogan. In case there was any confusion about how Hart feels, he cleared it up here.
https://twitter.com/IandrewDiceClay/status/1237074332427464705
"No I don't. I think he's a phoney piece of s***."
Hulk Hogan is scheduled to go into the WWE Hall of Fame for the second time this year. He will go in as part of the nWo along with Kevin Nash, Scott Hall, and Sean Waltman.
Hart went into the Hall of Fame for the second time last year. He was inducted as part of the Hart Foundation.
What do you think of Bret Hart and his thoughts on Hulk Hogan? Let us know on Twitter!