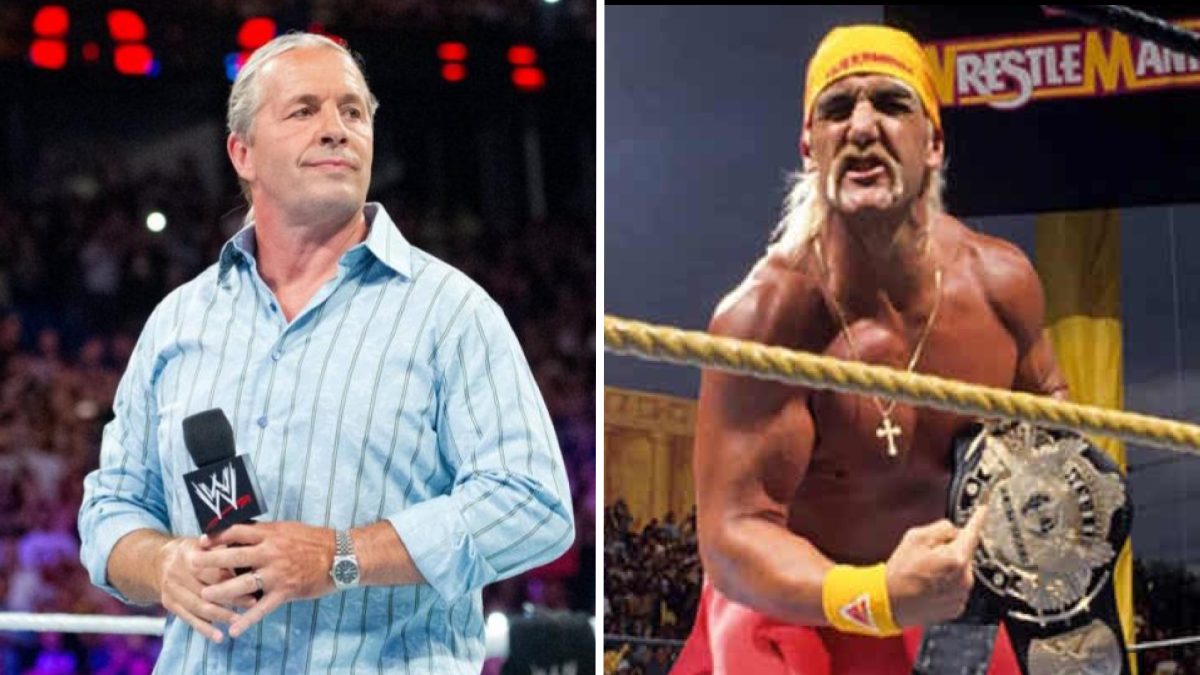 WWE Hall of Famer Bret Hart has thrown shade on Hulk Hogan, claiming that the legend 'didn't know a headlock from a headlamp'.
On Friday (December 17), Hart will receive a Canada Walk of Fame induction. Speaking with the Calgary Sun, Hart discussed his wrestling career, noting that while with WWE (WWF), he wanted to be a good role model, especially for the locker room.
Hart pointed out that while he was making a name for himself, the likes of Hulk Hogan were on top. Stating that Hogan was very limited in the ring, Hart said:
"I was really well taught the art of wrestling by two Japanese guys (Mr. Hito and Mr. Sakurada). I was taught how to protect myself and my opponent so he doesn't get hurt. More important than that, it was all about what I represented. I have an incredible body of work with so many different wrestlers. I was so proud of those matches.

"And all the Canadian wrestlers like Natalya or Edge were influenced by me. I think if you look back at wrestling when it was the Hulk Hogan show. He was six-foot-eight and a one-out-of-three wrestler. He didn't know a headlock from a headlamp. He didn't know very much. He knew how to do a clothesline and maybe a body slam. He was very limited.

"Vince McMahon took a chance with me and made me that champion. It meant so much to me that I think I tried to live up to be that champion. It was about being the best wrestler. I gave so much as that wrestler. I was a good role model in the dressing room. All that means a lot."
Hart will be inducted into the Canada Walk of Fame by AEW's Chris Jericho. Other inductees include actor Keanu Reeves and athlete Damian Warner.
To make sure you stay updated with all the latest wrestling news, add WrestleTalk.com to your Google Discover feed and follow us on Twitter!