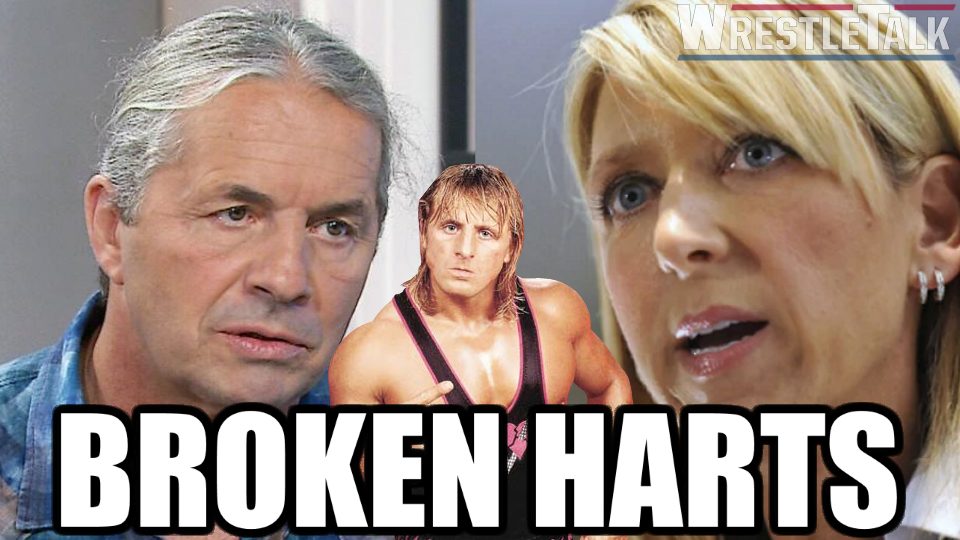 The saga continues when it comes to Owen Hart's legacy. The word itself, legacy, is the subject of the ongoing war of words between Bret Hart, and Owen's widow, Martha Hart.
Bret maintains that Martha is trying to 'erase' Owen's history in professional history. This was brought to the fore once more earlier this year when Mark Henry called for the youngest member of the Hart family to be posthumously inducted into WWE's Hall of Fame.
Bret Hart has made it clear how much he would like to induct his brother in to the Hall of Fame and feels it is just reward for Owen's time in the WWE. Should this happen, it would ultimately end up in more legal action taken against WWE by Martha Hart. This is, after all, what happened when WWE used images of Owen in a DVD release. This is undoubtedly an unfortunate state of affairs, but the stalemate does not look like changing any time soon.
In response to Bret, Martha released a statement, in which she refutes that she is attempting to 'erase' Owen's legacy and his career in the WWE and make financial gains herself. Following this, Bret has made a further statement in which he criticises the media outlets for publishing the 'gossip-style' article in question. Within this statement, Bret also outlines why he feels Owen is owed his place in the Hall of Fame, not just for his family, fans, but for the generations of wrestlers to come; they need to know just who Owen Hart was and what he was capable of, inside and out of a wrestling ring.
Are you in agreement with either Bret or Martha here? Do you see a way in which both parties could be satisfied, or is this destined to continue? Be sure to let us know on Twitter and Discord.