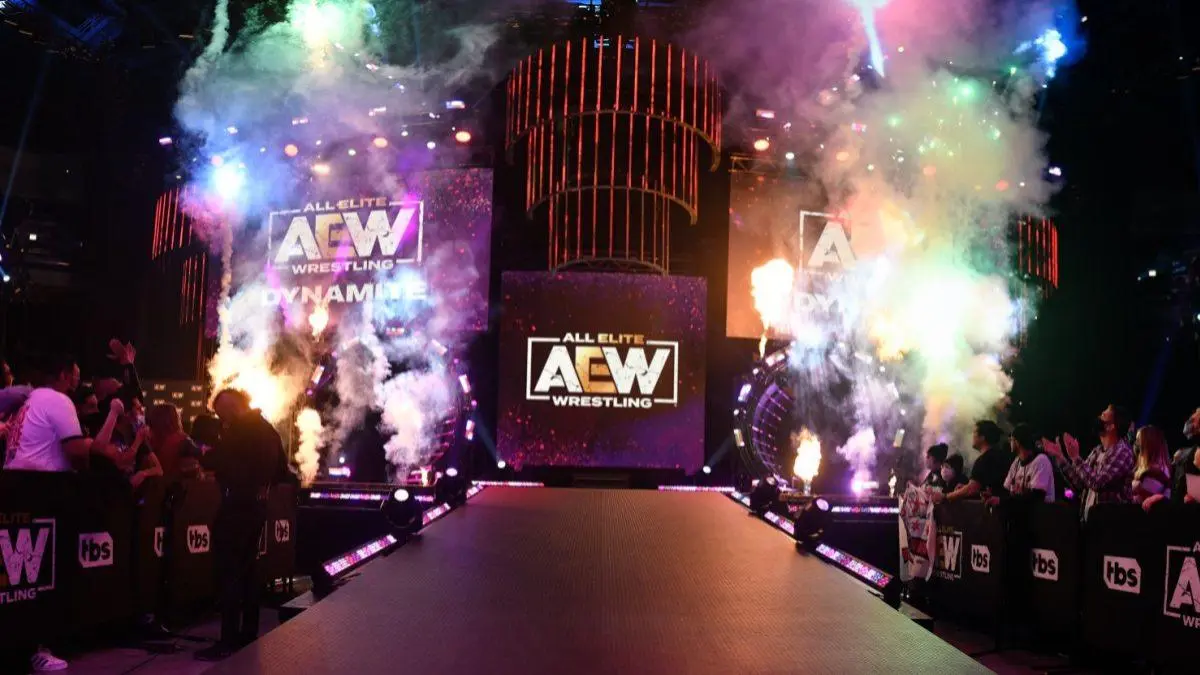 It's a relatively common opinion among wrestling fans that Brian Cage is one of the more under-utilised stars on AEW/Ring of Honor's roster.
However it's also true that he appears to have rubbed a few people the wrong way, and there have been more than a few reports about backstage heat he allegedly has in AEW.
During a K & S WrestleFest virtual signing appearance, Cage was asked about the backlash he and his wife, Melissa Santos received after she slammed AEW for not booking her husband enough. Cage retweeted her rant, and so was asked whether this retweet had any consequences.
He said:
"I've re-tweeted in favor of plenty of things that fans have said about me," Cage said. "I mean, why would I not? They are supporting me. So regardless, if someone agrees or not, it's someone's opinion and it's positive for me, why would I be against that? The fact that it's my wife, she's obviously going to have a biased opinion."
Cage went on to suggest there are certain individuals in AEW who used his wife's tweets against him.
"It's not really for what she said, it's about certain people backstage in AEW who don't like me there that pointed that [tweet] out and brought that heat to me intentionally. So it wouldn't have been a big deal but certain individuals there made it a big deal. And that's what they hung their hat on. There's more to it, but I'm not going to say that. These certain individuals know who they are."
In response to being asked why there are certain members of the AEW roster trying to get heat on him, he said:
"I don't really have heat with them. I show up, go to the gym, eat, have the best match possible, and go home. I don't hang out, drink, or party, [I'm] a pretty simple and easygoing guy. And some people are upset because they don't look like me or can't move as well as me with the way I look. That's on them."
Finally, he was asked what he's going to do about the alleged heat.
"There's not a whole lot I can do. I've done what I can do until I get another opportunity. The thing that sucks is I haven't had the opportunity to do anything since then [Melissa's tweet]. They have me there for a reason and I'm still there, but if I'm not able to showcase anything, I'm not able to climb myself out of the hole. Until I get that opportunity, I'm just gonna sit around and wait."
Cage is currently signed to Ring of Honor, where he is now in The Embassy faction, now run by Prince Nana.
To make sure you stay updated with all the latest wrestling news, add WrestleTalk.com to your Google Discover feed and follow us on Twitter!