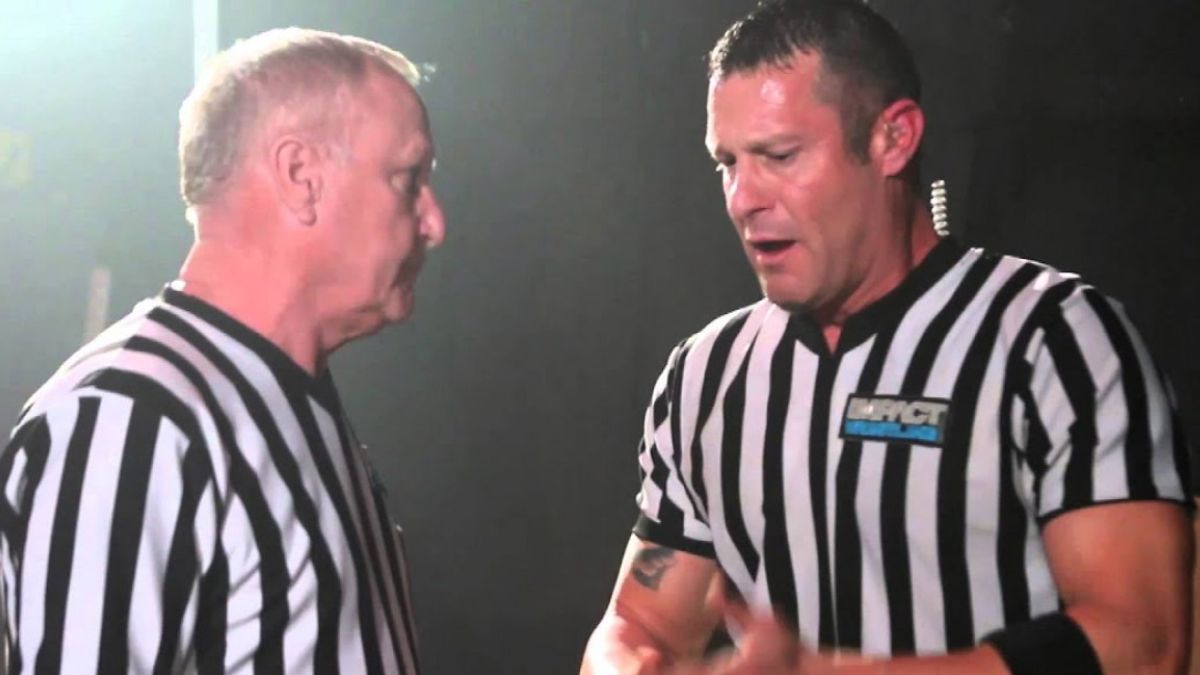 A legendary referee who is well known for his work throughout professional wrestling has announced his intention to retire.
On the latest episode of his podcast, Refin' It Up with Brian Hebner, the legendary wrestling referee, and son of another legend, Earl Hebner, has announced his plan to retire, saying:
"I'm announcing that I'm going to retire from professional wrestling as a full-time referee. I will no longer be under contract with anybody. I will be working for myself.

"This is a move that I'm making because of the fact that there's a lot of different reasons. I'm not bitter towards the business at all. This has nothing to do with anybody making me mad or anybody making me angry. This is a move on making a personal decision. I'm healthy. I'm in great shape. I'm not beat up. I have a lot of life left to spend with my kids, my family, and my friends."
Brian Hebner went on to expand on why he is ready for a change now, saying:
"I've talked to many of my people that I work with and many of my friends that I've reached out to. I've made so many phone calls to so many people, not just TNA, not just Impact Wrestling, not just WWE, not just AEW, the whole caboodle.

"I just want to say that this business has been the greatest thing that's ever happened in my life. But now it's time for me to take a step back, to get off the road, to stop flying, to stop missing my children's games, to stop missing my family cookouts, to stop missing Father's Day, to stop missing Mother's Day, to stop missing the things that are important to my family. I've done it long enough, over 23 plus years.

"I've done a lot in this business and I'm very proud of what I've done. I've done WrestleManias, I've done SummerSlams. I've done Slammiversary. I've done NWA 70s. I've done the main events of all the television shows. I've worked on every major wrestling promotion in the United States."
Finally commenting on when his actual last show will be, Hebner revealed that is coming up fairly quickly noting:
"Slammiversary will be my last show. I will finish out the day after which will be the TV tapings. I will also do those."
Slammiversary 2022 is set to take place on June 19, 2022.
Transcription via WrestlingNews.co.
To make sure you stay updated with all the latest wrestling news, add WrestleTalk.com to your Google Discover feed and follow us on Twitter!