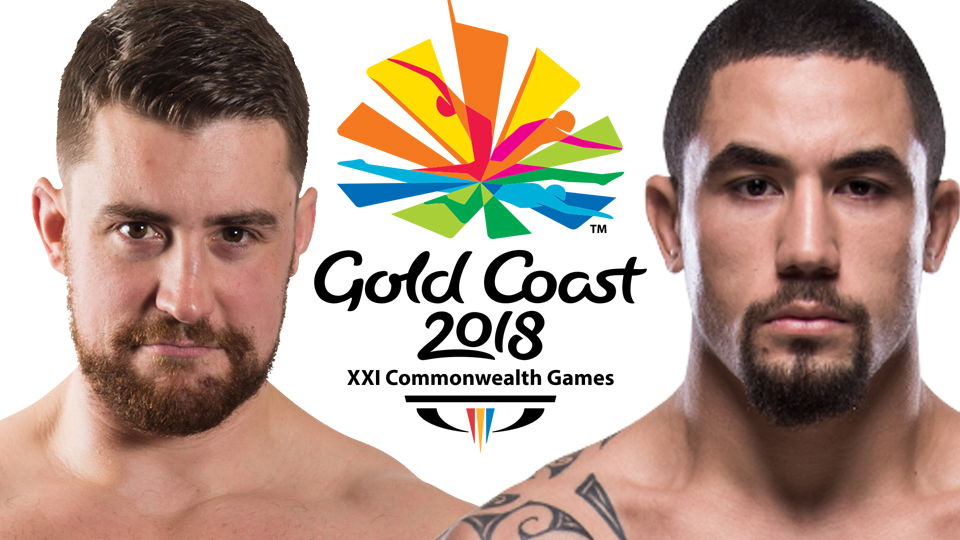 British wrestling cult favorite and Twitch star Joe Hendry – a staple of ICW, Defiant Wrestling and 5 Star Wrestling – who is known for his unique custom-made entrance videos and referring to himself as 'the Prestigious One', is also an accomplished amateur wrestler away from the ring.
Hendry followed up from the success of winning amateur wrestling's British Championship last year by receiving a call-up from Team Scotland to represent his nation at next month's Commonwealth Games. Continuing his successful streak, Hendry captured the English Championship last month.
Now, he has his eyes firmly locked on a new target: reigning UFC Middleweight Champion Robert Whittaker, who is also competing in the Commonwealth Games in Hendry's weight class.
Speaking to BBC Radio Scotland, Hendry said:
"What kind of athlete would I be if I didn't call out the top guy?! I am calling out UFC Champion Robert Whittaker. He's the toughest guy in the world, it's going to be a tough day at the office. If a professional wrestler can beat a UFC champion of the world it's going to result in a very interesting situation. Beating Whittaker is as important as bringing a medal home for me."
Should the showdown occur, Whittaker will be coming in with a home advantage, as he is from Australia – site of the 2018 games. For Hendry it is a no-lose situation. If he loses the potential fight he has been defeated by one of the toughest men in the world. If he wins, he catapults himself into the global consciousness, which could be a huge boost to his wrestling career or a potential first step into the world of MMA.
The Commonwealth Games evidently approved of the bold call-out, responding to Hendry's challenge on Twitter:
Oooooooh the rivalry has already started. What an exciting match up this would be! Grab your tickets to the 97kg weight class here ➡️ https://t.co/w8SVyIEtlk https://t.co/7RM2qKis0p

— Gold Coast 2018 (@GC2018) March 5, 2018
It remains to be seen whether the match-makers will follow the buzz and make a unique amateur wrestling showdown between a pro-wrestler and an MMA fighter, but for the sake of generating interest in the sport, they absolutely should.