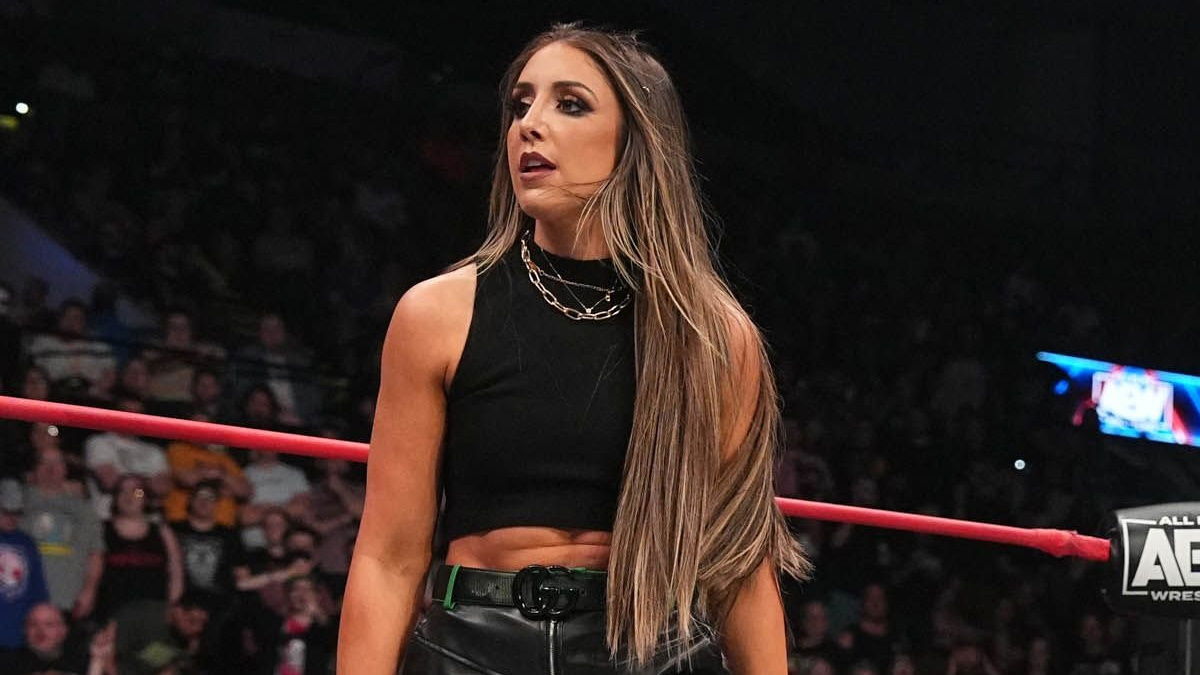 Former AEW Women's World Champion Britt Baker released a new t-shirt recently which caused a lot of backlash online.
The photo, which Chris Jericho wore on last night's episode of AEW Dynamite (May 3), simply features Britt Baker sporting a black eye following her segment with the Outcasts, Chris Jericho and Adam Cole.
The shirt was released on ShopAEW.com, and got a lot of backlash online due to it's startling nature, as it just features Baker's black eyed face.
Baker responded to tweets from fans about the backlash, and she recently gave her reactions when speaking to Sports Illustrated.
She said:
"I was very surprised. When I posted the picture of my black eye on social media, it got almost 100,000 likes [and comments saying] that I'm tough and I'm a badass and, 'Wow, this girl, she's strong.' It was empowering.
"But then when it went on a shirt, it was really problematic, and that was so confusing to me. Because why? If I'm on a shirt with a black eye, why does that make me weak? Why does that make me a victim? But if a man, or Chris Jericho, had a black eye, they'd be tough and they'd be a badass. 
"To me, it's showing the internal narrative that people are saying about women—and that's that we're not as strong or as tough as the men, and that's the real problem here. It's not a black eye on a T-shirt. Sometimes I do get hurt. I've broken my leg, my wrist, my nose—and guess what? Now I have a black eye and I signed up for that. I've actually been telling the makeup artist, 'Don't cover up my black eye.' Because I think it's empowering, because I'm tough. You should see the other girl."
If you want to stay fully updated on all the latest wrestling news, click the red bell in the bottom right of your screen to receive notifications from WrestleTalk.com straight to your device!