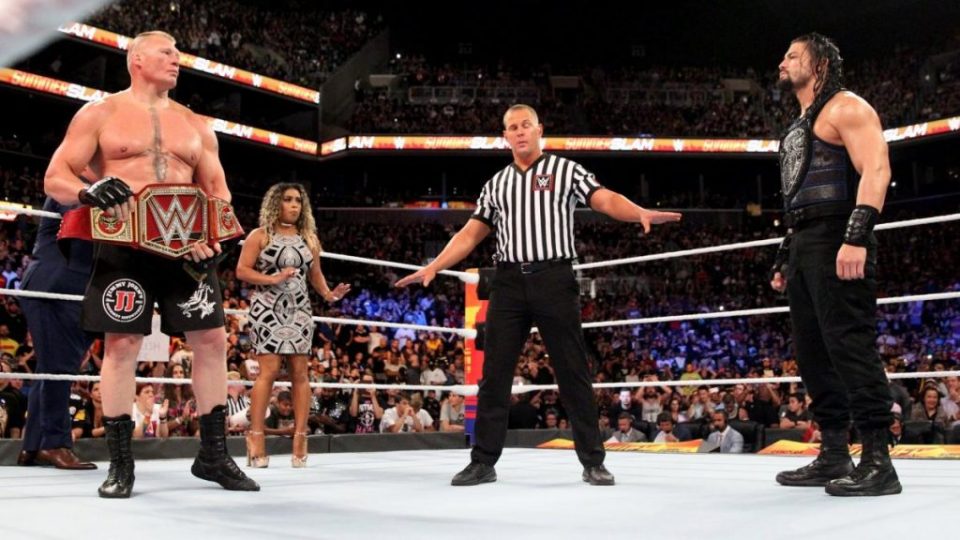 Take your minds back at SummerSlam 2018, and the main event match between Roman Reigns and then-Universal Champion Brock Lesnar. Braun Strowman who had won the Money In The Bank briefcase two months prior went to cash-in during the bout, but Lesnar attacked the "Monster Among Men" and prevented him from walking away with his championship.
However, Jon Moxley revealed to PWTorch's Wade Keller that this was not always the plan.
The Shield reunited the night after SummerSlam 2018 on Raw, but the man formerly known as Dean Ambrose revealed that the reunion was actually supposed to take place one day prior:
"SummerSlam, the end of the show was supposed to be when the Shield returns. We were worried about it not being as impactful the next night. It still worked just as good. The end of SummerSlam was Roman vs. Brock, Braun comes out, looks like a doofus because he can't figure out how to catch in."
On the topic of why the ending was changed, Moxley revealed that Brock Lesnar arrived at the building just before the show was due to start and requested that the angle was changed, subsequently delaying the Shield reunion:
"How it ever went was Brock's idea. At 6 p.m. before the show, everything was supposed to happen, the Shield coming out, this awesome stuff that the writers have been working on tirelessly to have this perfect ending to SummerSlam that was good," Moxley recalled. "Brock comes in at 6 p.m. and changes everything. Vince is like, we are going to go with Brock's idea. It made everyone else look stupid but Brock."
Oh Brock…
Thanks to WrestlingInc. for the transcription.