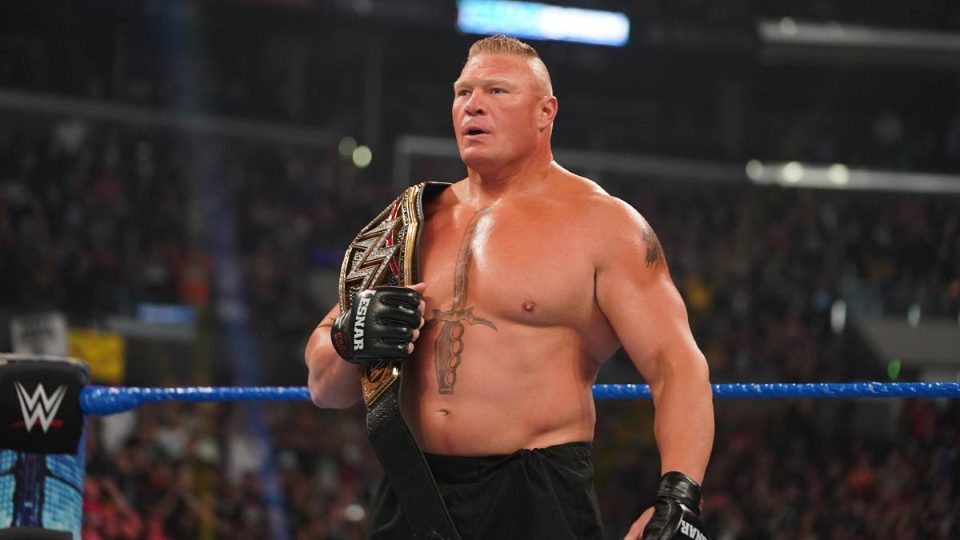 It is being reported by Pro Wrestling Sheet that Brock Lesnar and Matt Riddle got into a verbal altercation before the Royal Rumble match.
The report has said that Riddle and Lesnar got into it backstage. They said that Brock made his feeling clear about Riddle. One person said Lesnar was the "wrong one to f*** with". It remains to be seen what will become of this. They were not put in the Royal Rumble match at the same time so we did not get to see them interact at all.
Riddle has not been shy about wanting a match with Lesnar. Earlier this week he teased a big moment at the Royal Rumble while under a sign with Brock Lesnar's name on it. With Drew McIntyre winning the Royal Rumble match, it does not appear that a match with Riddle is in the near future for Lesnar.
Riddle and Goldberg also got had an altercation backstage last year at SummerSlam. The altercation was broadcast on the WWE Network later in the year.
Riddle and Pete Dunne will compete in the finals of the Dusty Rhodes Classic this Wednesday on NXT.
Do you want to see Brock Lesnar face Matt Riddle? Let us know on Twitter or on Discord!