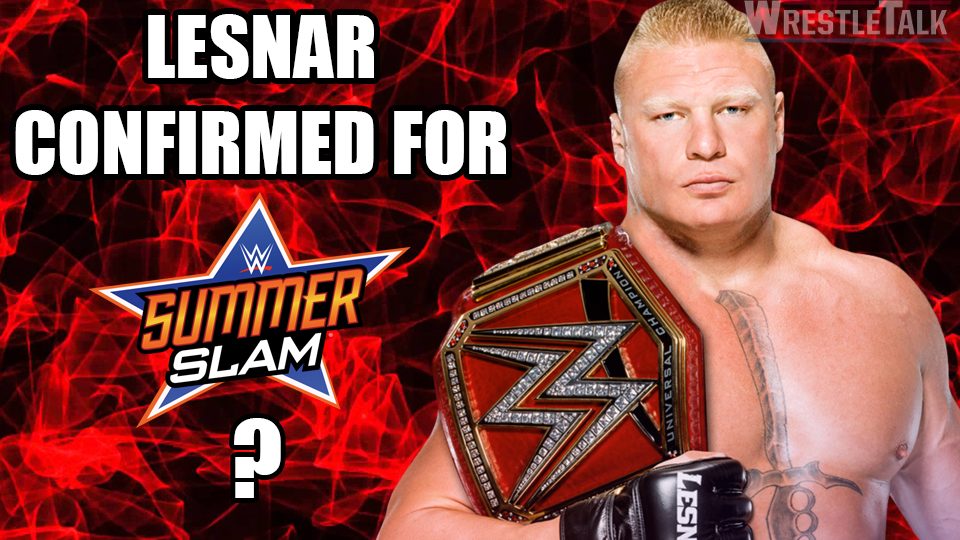 Yes, he does still exist I promise. The man more absent than my love life Brock Lesnar does still wrestle for WWE, and his next appearance may now have been confirmed.
Brad Shepard from www.barnburner.ca is reporting that a source from inside WWE has confirmed that Lesnar will be appearing at SummerSlam and the Raw following the PPV.
The source went on to say that reports of Lesnar pulling out of the event are false, and that he will still be appearing at the biggest party of the summer.
If the source is to be believed, then Lesnar 'pulling out' could simply be a story line ploy to try and get people to dislike Lesnar, which, fair enough, it has done that.
Unfortunately, it seems to be just the next chapter in the "what can we possibly do to try and get Roman Reigns over" saga, as that is still the rumoured main event for the show.
Honestly, the sooner he drops the belt the better. I'm pretty bored of this whole thing now, and very few people will miss him when he does go.
Who should he drop the belt to? Will you miss him when he's gone? Let us know in the comments or on Twitter here.