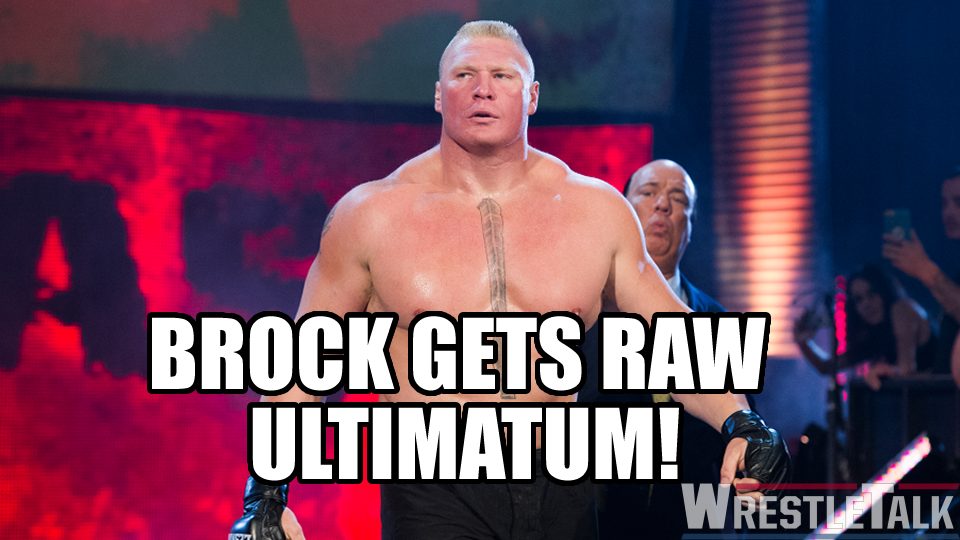 Tonight's Raw might be must-see viewing…for once.
That's because Brock Lesnar has to show up for the first time in months or come to terms on defending his Universal Title at last, or be stripped of the championship.
Raw GM Kurt Angle made this decree at Extreme Rules on Sunday.
Interestingly, the Pittsburgh crowd popped loud for Angle's ultimatum, which may be an indication that WWE fans are also starting to become so fed up of the Universal Champion's continued absence that they are reacting to Brock as a heel. WWE has been trying to get fans to react in that way since well before his WrestleMania bout with Roman Reigns.
If this storyline (and it IS a storyline) culminates in a booming response for whoever eventually unseats Lesnar,  then maybe something positive can be salvaged from Brock's lengthy sabbatical.
During his speech, Angle referred to Brock's appearance at UFC 226 the weekend before last, which WWE didn't mention on Raw last week.
It is believed Lesnar will defend the title at Summerslam, and Bobby Lashley may be the favourite opponent after his win over Roman Reigns last night.
We await to see how Lesnar and his advocate Paul Heyman respond to Kurt's demands tonight!
Let us know your thoughts. Who do you think will face Lesnar at Summerslam? You can let us know on Twitter and Discord now.