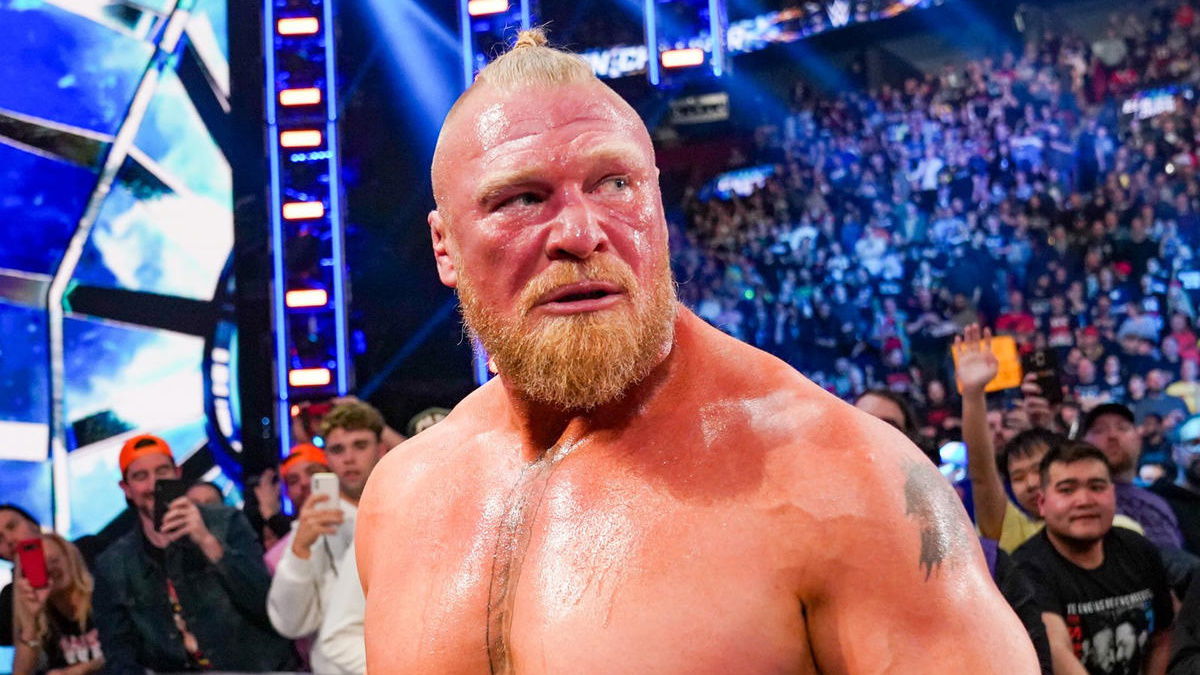 Brock Lesnar has been an interesting case to follow on the Road to WrestleMania.
There have been numerous names that have been rumoured as opponents for Lesnar at the show; from Gunther to Steve Austin to Bobby Lashley.
Ultimately, Brock is set to go one on one with Omos at the show, in a move that seems rather strange to a lot of fans.
Fightful Select (subscription required) has provided an update on the changes that have been made to Lesnar's WrestleMania plans.
Fightful had reported that, shortly after the WWE regime change last year, Steve Austin was approached with an idea to wrestle Lesnar, which Austin would decline.
Austin was also pitched a potential match against Roman Reigns for the show, with there also being a huge disparity in payout, with the pitched match against Lesnar being nowhere close to that of the pitched match against Reigns.
It was also reported by WrestlingNews.co in the fall that WWE had plans for Brock to wrestle Gunther at WrestleMania. This match was listed on internal WWE documents a few weeks prior to that report.
Fightful was not given a reason why the match was nixed, or who did it, but the sources had told Fightful that the match was nixed by the time that the news had emerged, with the Gunther vs Lesnar match not being considered for any extended period of time.
Bobby Lashley was, naturally, also on the table as a potential WrestleMania opponent for Lesnar, and Fightful notes that it's unknown what caused that match to be scrapped, which led to Bray Wyatt instead wrestling Lashley.
Speaking of Bray, he was also pitched as a potential WrestleMania opponent for Lesnar. Fightful notes that they are not sure exactly when Wyatt was pitched as an opponent for Lesnar, but it was mentioned in a promo as recently as the day before the Elimination Chamber event.
Those familiar with the situation have claimed that Lesnar himself nixed the idea of wrestling Wyatt, but no reason was given as to why.
Finally, Omos was also pitched as an opponent for Lesnar, and is the current plan for Lesnar at the show, though Fightful has claimed that it was hinted to them that there is an undisclosed 'backup', which isn't factored into creative plans.
Fightful notes that it was never confirmed who had pitched the match, but did confirm that Lesnar personally approved of the match with Omos.
Lesnar vs Omos was made official on this week's episode of Raw.
Think you're a wrestling mastermind? Well you can prove it by taking quizzes in our brand new quiz section! Don't forget to tweet us your results!