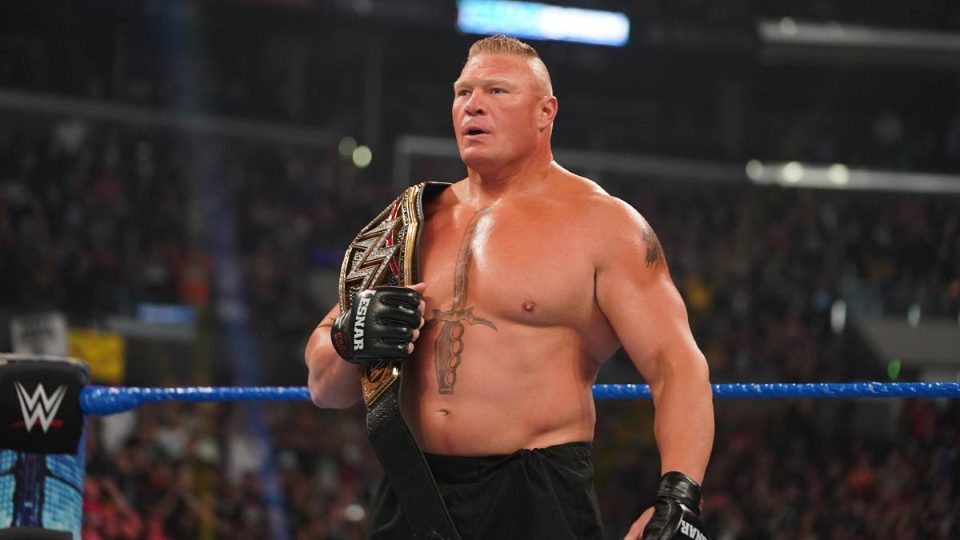 Brock Lesnar's Beast Incarnate gimmick means it's pretty rare for the WWE Champion to crack a smile, but as we saw just before the Royal Rumble, there are those who can tickle Brock's funny bone.
On the penultimate episode of Raw before the Royal Rumble, Brock and Paul Heyman were interrupted by former 24/7 Champion R-Truth, and it's being reported by Truth that Brock enjoyed it so much that he wants to work with Truth more going forward.
Truth spoke to With Spandex about the segment, and explained that Lesnar has been pitching more ideas for the two to work together.
"Brock actually has been pitching ideas. He wants to work with me doing something because of that segment. He pitched a couple ideas. He and I talked afterwards. The sky's the limit."
Brock has a while to go until he faces Drew McIntyre at WrestleMania, so there's no reason why WWE couldn't do a "Champion vs. Champion" match between Brock and Truth in the build-up.
Here's the video of the segment, and as you can see, Brock struggled to keep a straight face.
Nice to see everyone having so much fun.