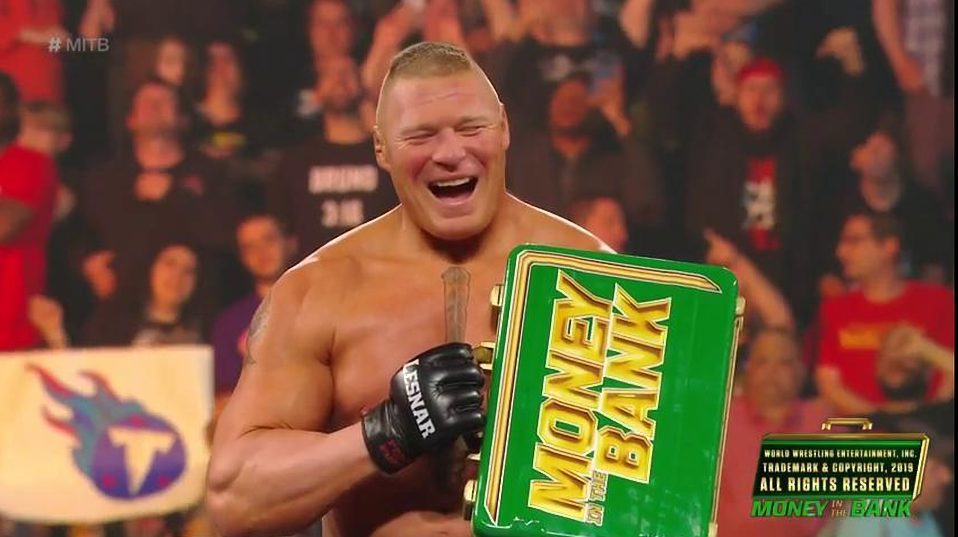 I'm sorry that I'm even writing this, but it's true. Brock Lesnar returned after beating up Sami Zayn backstage, all to win the Money in the Bank briefcase and set up a match with Seth Rollins at Super Showdown.
There was so much talent in this match, with Ali, Finn Balor, Drew McIntyre and Ricochet all putting their bodies on the line time after time.
But no. Just as Ali was about to grab the case, Brock Lesnar's music hit and he ran down to the ring, got rid of Ali and took the briefcase, laughing all the way.
At this point you just cannot defend any decisions WWE and Vince McMahon make anymore. They had an opportunity to make a star, and they screwed it up again.
Watch out, @WWERollins…@BrockLesnar has a GUARANTEED #UniversalTitle opportunity! #MITB pic.twitter.com/X2WoGEXEyk

— WWE (@WWE) May 20, 2019
Whoever made this decision, (Spoiler, it was Vince) should be genuinely ashamed of themselves. They have ruined what could have been a great moment because they clearly don't understand wrestling anymore.
Your ratings are dropping because you keep insulting fans. Stop insulting fans and they might start watching your product again.
A poor show capped off with a dreadful decision.