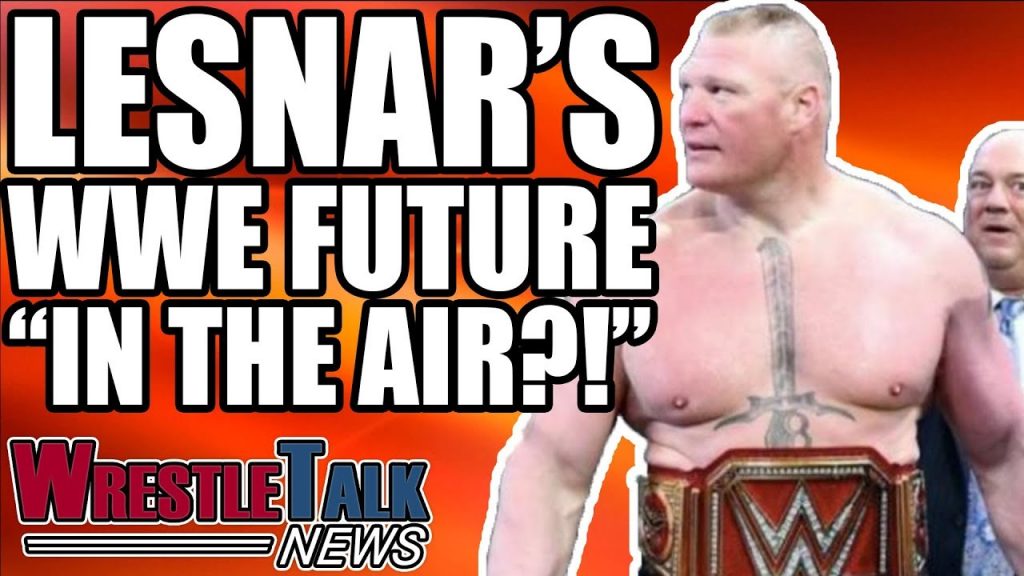 Ronda Rousey Freaked Out By Bat
Ronda Rousey may be the baddest woman on the planet but she's apparently freaked out when it comes to bats doing run ins on Monday Night Raw!
This past Monday's show opened with a match between Alexa Bliss and Ember Moon with Alicia Fox and Rousey at ringside, when a few eagle eyed viewers spotted that a bat flew down to the ring, prompting Ronda to say out loud, "oh my god there's a bat."
WWE have now posted a video of the incident in full HD glory – which has had more views than pretty much everything they've loaded from Smackdown Live.
God that's depressing. Ronda's the baddest woman on the planet? More like BATTEST woman on the planet amirite?! No, anyone?
Sin Cara Injured
Someone who won't be seeing bats around ringside any time soon is Sin Cara. The luchador has been missing from – wait which brand is he on? Oh, Smackdown, cool – Sin Cara has been missing from Smackdown since the Extreme Rules pre-show where he lost to Andrade "Cien" Almas, and last had a match on August 5th at a house show beating Aiden English in Albany, Georgia.
However Sin Cara has now revealed via Twitter that he's undergone knee surgery in Birmingham, Alabama. Cara tweeted – which we've translated using Google Translate so don't blame us if it's wrong – "Today we did with doctor Jeffrey Dugas some small adjustments in my knee to return with everything to my field ?♂️. The body is wise and tells you when to stop ✋. But he also has memory and knows when to return"
WWE.com have since reported that Cara told them about the injury when he felt something about his knee wasn't quite right. He was evaluated by doctors, and they found scar tissue that was hindering his knee joints. Cara was also out earlier this year with a shoulder injury, and there is currently no timetable for his WWE return. However he tweeted one day after his surgery that he's already doing physical therapy. He tweeted: "With the feet on the ground ?? and the view to the sky ??."
Brock Lesnar WWE Future "Up In The Air?"
Someone else who doesn't have a clear return schedule is Brock Lesnar. The Universal Champion is defending his title this Sunday at Summerslam against Roman Reigns, with many outlets reporting this will be the final day on his WWE contract.
With that said, there were also reports that WrestleMania was set to be his last day in the company – confirmed by Dana White and Paul Heyman – but Lesnar reportedly signed an extension on the day leading to him retaining his title in the main event. There were also reports that Greatest Royal Rumble was set to be his final date, but he once again retained.
Dave Meltzer reported that Lesnar had signed up until Summerslam but at this point it's almost impossible to separate truth from rumor. This story only got more muddled when it was revealed that Lesnar had officially re-entered into the USADA testing pool for his proposed fight against Daniel Cormier next year.
Which brings us to a new report from Barnburner's Fired Up podcast – who have broken a few stories in the past – who are claiming that Lesnar is set to have a "closed door meeting" with WWE about his future in the company. Barnbuner had previously reported that Lesnar told Vince McMahon he wants to work for both WWE and UFC.
For what it's worth, Lesnar is currently advertised for the Raw After Summerslam from the Barclay's Centre.