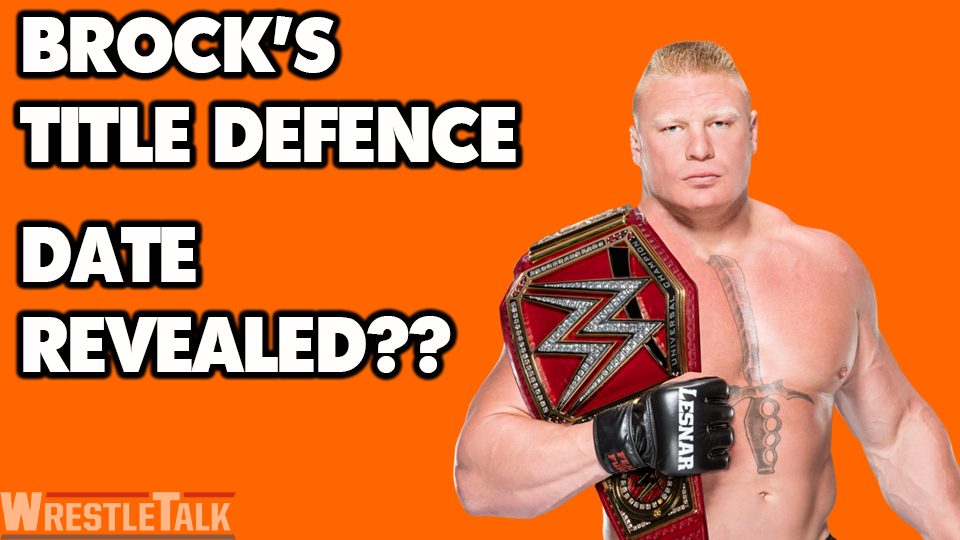 Brock Lesnar will not be defending his WWE Universal Championship until SummerSlam, according to the Wrestling Observer. Dave Meltzer is reporting that Lesnar's seventh televised title defence will headline the Brooklyn-based, August 19th show.
Lesnar will have held the title for 504 days by SummerSlam, which would surpass CM Punk's historic 434-day reign as WWE Champion. In comparison, Punk had 21 title defences, and six of those were on Raw. Whereas, Brock has defended the title six times at all on pay-per view.
Bar a few pull-apart brawls Brock is scarcely seen on free TV, and since Greatest Royal Rumble he's seemingly disappeared. Some fans believe that Brock's lengthy reign is continuing only to further spite Punk. Whether that is true or not, we will likely never know.
Speculation has begun about who Brock's next opponent will be, and whether they can end his long title run. One theory is that Roman Reigns will be the man for the job. After all, its basically been built up that way for the past four years. After Brock's swerve retention at WrestleMania 34 and questionable win at Greatest Royal Rumble, the two have unfinished business. Another suggestion is that Braun Strowman will be Brock's next opponent due to his overwhelming popularity.
Who do you think should challenge Brock Lesnar at SummerSlam? Let us know on Twitter or in the comments below.