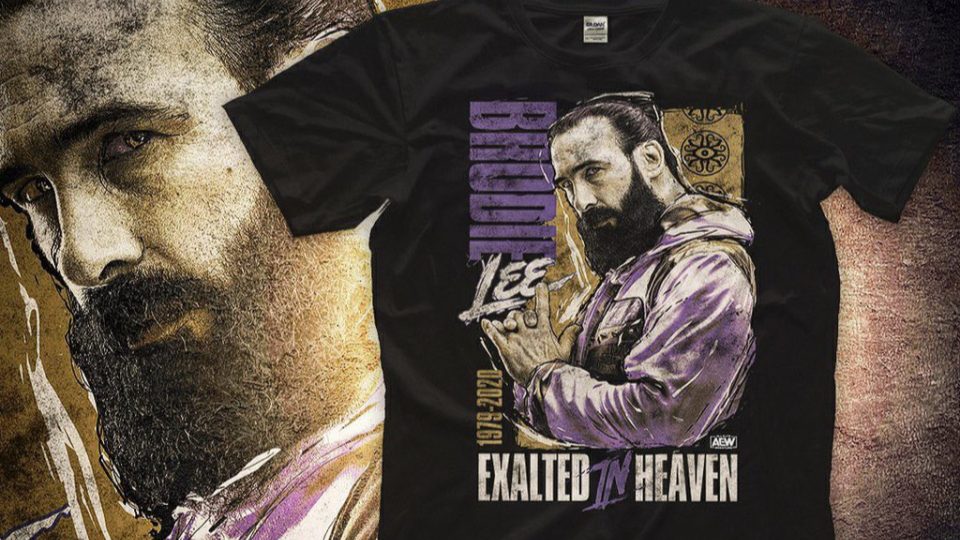 The commemorative T-shirt of Brodie Lee has broken a number of Pro Wrestling Tees records just hours after being announced.
The design was revealed last night, with Pro Wrestling Tees announcing that the proceeds will be donated to the Huber family in this difficult time.
This announcement was made during the runtime of AEW's Brodie Lee Celebration of Life. Before the show went off the air, the commemorative shirt had already broken the record for the most shirts sold in 24 hours, besting Sting's previous record.
Pro Wrestling Tees confirmed this, tweeting:
"Less than 30 days after Sting beat our record for most shirts sold within 24 hours. Mr. Brodie Lee broke that record before the end of Dynamite after less than 2 hours. All proceeds from this shirt go to benefit the Huber Family."
This was not the only record that Brodie Lee's shirt broke. In just 4 hours, Lee posthumously broke the record for the most shirts sold in 2020, an accolade previously held by Orange Cassidy.
Pro Wrestling Tees broke the news on Twitter again, saying:
"Up until now… @orangecassidy had the highest selling shirt of 2020 on ProWrestlingTees.com. He was just dethroned in just under 4 hrs after the release of this tribute shirt. The highest selling shirt of 2020 will go to Mr. Brodie Lee."
Records can be broken, but Brodie Lee will forever have the highest selling shirt of 2020.
The latest episode of AEW Dynamite was dedicated to celebrating the life of Brodie Lee (Jon Huber). Tributes to The Exalted One included an appearance from Erick Redbeard (Rowan), and Lee's son being made "TNT Champion for life".